When I was a kid, I distinctly remember wanting to dye my hair from brown to red.
Back then, no one was really dying their hair the crazy amazing "alternative" colours you'll see today, like pastels and neons, and completely unnatural colours like blue or green, likely because there weren't that many options when it came to hair dye formulations.
If they existed, chances are I would've been tempted to dye my hair pink or purple (I still haven't tried!), but since more natural colours were the only visible options, the only colour I was really attracted to as a kid was red.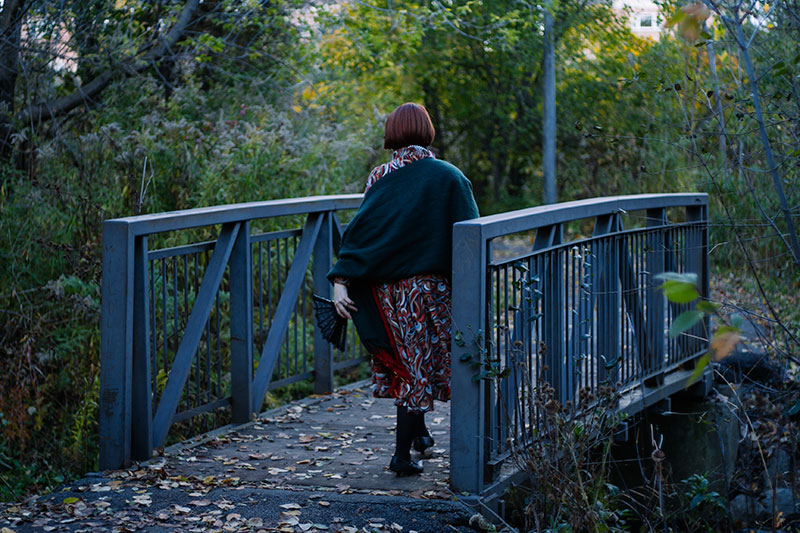 It's stunning. Seeing actresses with red hair, especially when paired with gorgeous green eyes – ever my favourite eye-colour – made me super jealous.
There's just something about firey locks that's practically transfixing.
Maybe it's the way red happens to catch the light, the fact that people with red hair – out of all the natural colour options out there – had the colour that seemed the most alike a cartoon or anime character to me.
And who wouldn't want to be and feel a bit like a cartoon/anime character?
Maybe there's something about how rare it was for me to see as well. Back when I grew up, it was especially uncommon to see anyone with red hair, even died red hair, and that likely made it feel more special to me.
Who knows! Either way, as I grew up, went from elementary to middle school and finally hit high school, I there met a friend who used to dye her hair almost exclusively red.
Obviously, I totally got why. And yes she had green eyes, and it really amde them pop. Yup, everything I wanted as a kid.
I should've taken advantage of the situation and come up with a really cool/creative nickname for her.
She actually came up with a very unique one for me, calling me "Eliza Doolittle" or "Eliza" for short in place of my name. I was a fan.
I definitely could've easily come up with a number of cute/cool/fun ones that were related to her almost-always choice of hair colour: red.
It'd be easy enough to come up with a list of nicknames based on the colour that I liked. I could've asked her to pick one, or threw a new one out every so often to see what stuck.
If I were to go back in time, I'd definitely do this. Especially because her red hair, while not natural, was a huge part of her aesthetic that I loved (still love actually), and remember about her to this day.
Her hair colour became a part of her identity and personality to me. So it's definitely something I'd choose a nickname for a friend based on.
If you have redheads in your lives, whether male or female, naturally ginger or firey locked by choice, and are looking for cute, quirky, fun, funny, or even badass nicknames to call them – I think using their hair colour as a springboard for nickname ideas is an excellent choice!
I feel it's likely that the red hair, just like with my friend, is likely to somehow be wrapped into the person's identity – either as a part of their heritage, being a part of a redhead family, or as a unique physical feature that others around them don't typically share.
Again, it doesn't have to be natural to be incredibly connected to a person's identity.
The fact that my friend died her hair red so often (though she did have transitions to other hair colours – she tried black a few times before but kept going back to red and I think orange hair as well), made that colour a part of her identity to me, and I'd hazard a guess she'd say the same about her hair colour of choice being tied in closely with her persona and/or identity if asked.
I've done my best to give you a plethora of options and ideas for nicknaming the redheads in your life something interesting.
I've split up the nicknames into different types so hopefully – if you don't find a particular name in the list that you like – the ideas themselves can be a springboard, leading you to names you do like and would try out on the redhead in your life.
As always, if you have any nicknames you like that didn't make it to this list – whether they're ones you've come up with, heard being used on a redhead, found browsing online – please take a moment to leave them in the comments below!
Your suggestion could help someone discover a nickname that's just right for their redheaded friend or family member. And now for the list!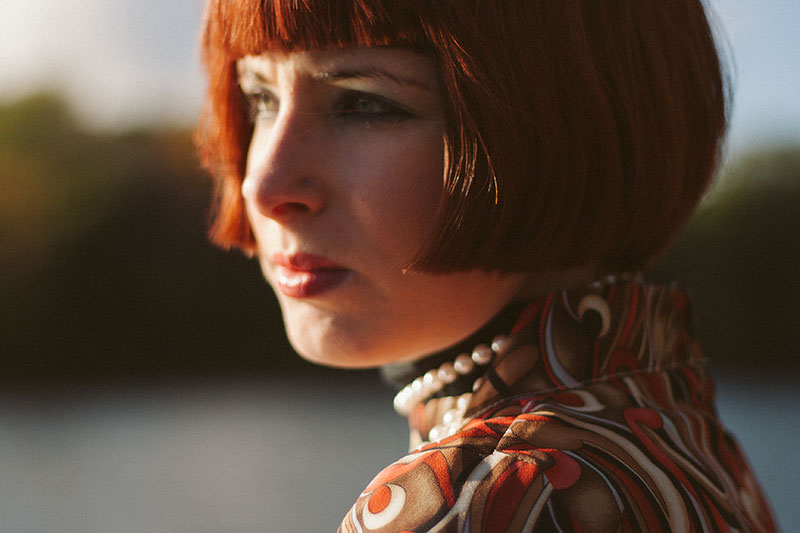 Cute, Funny, & Badass Nicknames for Redheaded Girls & Boys
Cute Nicknames for Redheads
Cute Gender-Neutral/Unisex Nicknames for Male or Female Redheads
While there are a lot of cute nicknames for redheads out there, these are the ones I found that were really quite good for either gender, which I think is a good place to start looking.
My favourite personally are "Firecracker," "Freckles," and "Sunny" – although I don't think these nicknames are the type to suit just anyone.
Red hair + a personality that suits the nickname I think is more important with these, as they – at least to me – imply a specific personality type (outgoing for Firecracker, sweet for Freckles and Sunny).
"Rusty" I think, is more of personality neutral nickname, and though it's probably more commonly used for boys than girls, I do think it works for either.
"Red" is also perfect for boys and girls, and is more of a personality neutral nickname as well.
Red / Lil Red
Cinnamon
Rusty
Firecracker
Sunny
Crimson
Freckles
Junior Ginger
Cute Nicknames for Redheaded Girls
These are nicknames that likely wouldn't work out for males as well as females, though definitely some nicknames are more unisex than others on this list.
I really like "Cherry," "Ruby," and "Strawberry" a lot. Strawberry I believe would be a super sweet nickname for a girl with red hair and freckles.
Definitely scroll down to look through the other lists before settling on one or two you'd like to try out for the redheaded girl or woman in your life.
There are quite a few I absolutely adore in other categories that work perfectly for females, like "Ariel" in the cultural references/famous characters category and "Redzee" in the funny nicknames for redheads section.
Annie
Rose / Rosie / Rosey
Scarlet
Gingersnap
Strawberry
Amber
Poppy
Ruby
Rory
Cherry
Wilma
Merida
Willow
Eliza
Jane Jetson
Cute Nicknames for Redheaded Boys
The following are some of the nicest nicknames I could find for redheaded boys.
Though there aren't a lot of names in this particular list, the following lists have a plethora of other nicknames (funny, cultural references, etc.) that would suit males who are redheaded.
A couple good ones for men include "Garfield" (from the famous redheaded characters section) and "Lobster" (from the funny nicknames for redheads section).
Scroll down to check out the other categories if you need more recommendations.
Rowan
Copper
Rudy
Garnet
Andy
Chuckie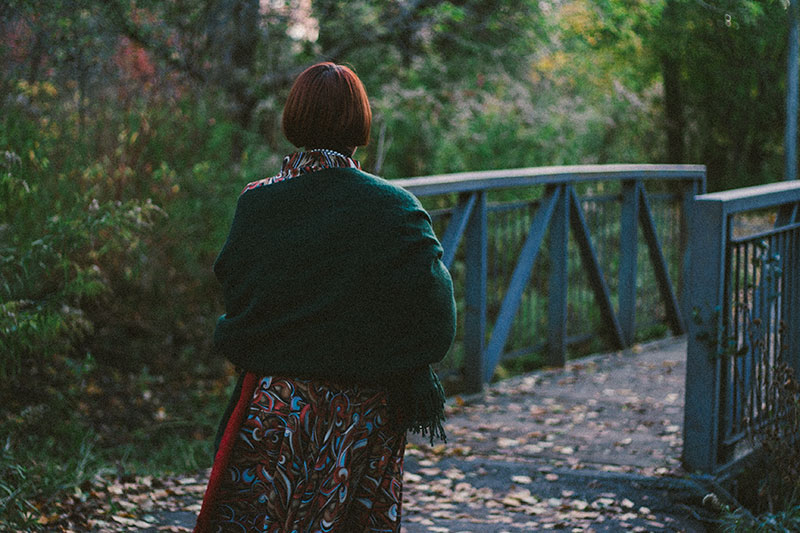 Cultural Reference & Famous Character Nicknames for Redheads
There are a number of famous cultural references, whether they're characters, people, animals, or cartoons, with red hair.
If the redhead in your life happens to love one of these cultural references, I actually think using the name of the redheaded character or cultural reference is likely to make for a really good nickname.
Take a redheaded girl who really loves The Little Mermaid – I'm sure she wouldn't object to being called "Ariel."
Or a redheaded boy who absolutely adores that affable lasagna-loving cartoon cat, Garfield – in my mind that's exactly where I'd start trying for a nickname to see if it sticks.
Of course there are plenty of other redheaded characters, cartoons, cultural references than I've managed to think up, so if you can think of more, please do leave them in the comments below.
In the meantime, I've split this section into female and male characters to make for easier browsing.
Have a peek at these lists and let me know if you think one of them suits the redhead in your life!
Famous Female Redheaded Characters & Cultural References
Of these, my favourites are probable "Ariel," "Jessica Rabbit," and "Riding Hood."
There will be some references in this list that will do a better job standing the test of time, like "Riding Hood," because you never know if the next generation will be introduced to what were once common characters like "Pipi Longstocking" and "Wilma."
"Pebbles," for example, is a really cute nickname for a redhead who grew up watching and loving The Flintstones, but if it's not a series you grew up with or really have heard much about, it's not a very good nickname at all.
I'd definitely try sticking to something that really resonates with the redhead you're trying to nickname, as giving a nickname like "Raggedy Anne" when the redheaded girl never had any experience with the character really makes for an impersonal, somewhat out of touch attempt at giving a nickname.
That being said, you can always introduce a character to the individual you're trying to nickname, and if it's something she happens to love, not only can it make for a good bonding experience, but it can then be transformed into something the two of you share, with the nickname lasting and even becoming well loved.
Just some thoughts!
Famous Male Redheaded Characters & Cultural References
I definitely wasn't able to find as many redheaded male characters and cultural references as I was able to find female characters and cultural references with red hair.
If you have recommendations, do leave them in the comments below!
That being said, of those that exist, a lot of them are ones that seem to me to stand the test of time a lot better than some of the female redheaded characters.
Like Ron from Harry Potter or Archie Andrews from Archie Comics and even Garfield.
These old characters that I grew up with have been kept alive in pop culture, either by remakes, new movies, new television series, new books, or some other method that's kept these characters alive for the new generation.
This staying power is really helpful in a nickname, because it means the nickname stays relevant, and if you're naming a young boy who hasn't had exposure to a lot of the things you would've grown up with, you'll at least find some common ground in these characters that have lived on past a single movie or TV-series lifetime.
Again, let me know if you can think of more redheaded character recommendations in the comments below, and if you manage to find an ideal nickname for the redheaded boy in your life in this category, do tell me which it was!
Funny Nicknames for Redheads
If you're not looking for just any old nickname, but want one that's actually quite funny, you're in the right place!
The following are some of my favourite redhead nicknames I managed to find that, in my opinion, are quite amusing, at least on some level.
Nicknaming a really tall redhead in your life "redwood" after the tree if they happen to like the sound of the nickname? Pretty entertaining if you ask me.
"Lobster" – also a wicked cute and funny nickname. Same with "Cheeto" for a redheaded kid who loves snacking on the blazing orange stuff (though to be fair, who doesn't!).
Can you think of more funny nicknames for redheads? Please take a moment to leave them in the comments below!
Lobster
Redwood
Scarlet Fever
Tango
Fanta
Orangutan
Flamer
Agent Orange
Fireball
Redzee
Trusty Rusty
Yeti
Garfield
Funny Redhead Nicknames with "Top," "Head," or "Face" in Them
There are a lot of traditional and common redhead nicknames with the words "top" and "head" in them – so I've grouped them all into one section so as to make for easier browsing of them, and to keep them out of other categories in case they're not you're thing as well.
I think you should definitely tread carefully with giving these out. I don't think they're as common to hear these days anymore, and while some of them are quite cute and funny, they can be a little aged and old-timey feeling, and maybe even disliked in general by the redhead in your life, so be sure to ask if they like them being used, and if not, check out the other sections for some better ideas.
Some of them also somewhat sound like insults – which is a pretty off putting thing if you're looking for a nice nickname. So again, tread carefully with these.
Carrot Top
Strawberry Top
Strawberry Mop
Rose Top
Candle Top
Copper Top
Fire Top
Fire Face
Cherry Head
Hot Head
Badass Redhead Nicknames
Need something a little more badass and cool for the redhead in your life because he or she is just that kind of person? Try one of these nicknames!
Most of these have to do with fire, which is probably the most badass element around, and is a connection absolutely everyone easily makes to red hair because it's red and orange itself.
I love the idea of naming a redhead a badass name like this, but I definitely could use a few more added to the list, so if you can think of any more recommendations, let me know in the comments below so I can revise this short list.
Phoenix
Flame
Matchstick
Spitfire
Ember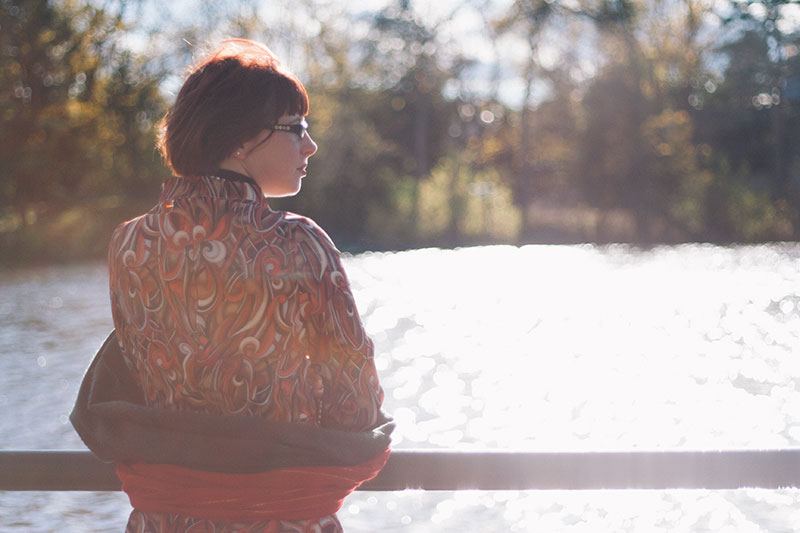 Your Thoughts on Nicknames for Redheads?
Which are your favourite nicknames for redheads in the lists above?
Can you think of more nicknames that would be perfect for a redheaded male and/or female?
Did you come across this article while trying to brainstorm nicknames for a redhead in your life? Is this person a friend, family member, boyfriend/girlfriend? What's their personality like? Did you come up with a nickname or a few different ones you think might suit them?
Do you have redheads in your life you already have nicknames for? What are they?
Are you a redhead? What nicknames have you been called and what are your favourites? Ever been called a redheaded nickname you didn't like? What was it?
Love to hear your thoughts in the comments down below!