There are quite a lot of common last names that start with the letter "S," of which, the most common in the United States based on the census from the year 2021 are: "Smith," "Sanchez," "Scott," "Stewart," and "Sanders."
In terms of popularity overall, Smith was actually the #1 most common last name in the United States in the year 2021 according to the census, and a number of other last names that begin with the letter "S" also made it quite high up in terms of being some of the most commonly used in America.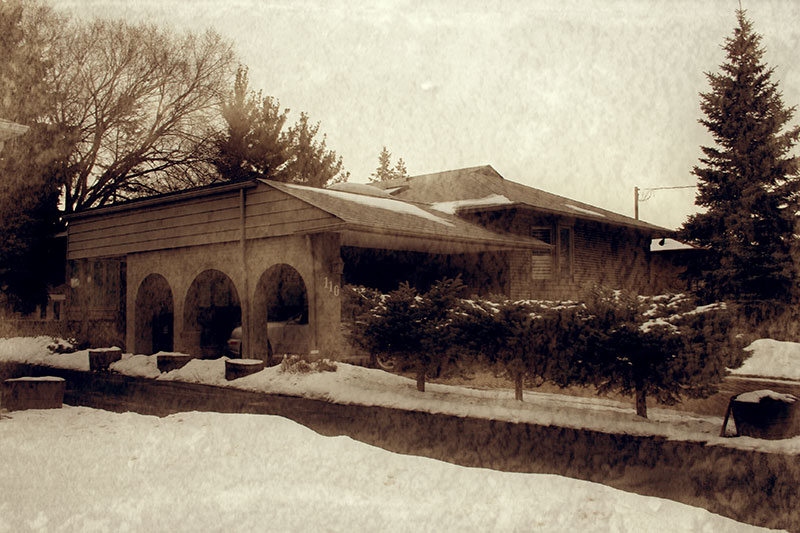 In order, the top 10 most common American last names that begin with "S" from the 2021 census include:
Smith (#1 most common overall; with a count of 2442977)
Sanchez (#26 most common overall; with a count of 612752)
Scott (#36 most common overall; with a count of 439530)
Stewart (#61 most common overall; with a count of 324957)
Sanders (#94 most common overall; with a count of 230374)
Sullivan (#105 most common overall; with a count of 220990)
Simmons (#114 most common overall; with a count of 210182)
Stevens (#135 most common overall; with a count of 185674)
Simpson (#158 most common overall; with a count of 163181)
Silva (#163 most common overall; with a count of 161633)
If you're looking for a good last name, say for naming a fictional character like the main character in a novel or film or TV script, or if you're looking to change your last name to something besides what it currently is, there are a lot of options insofar as nice last names that begin with the letter "S."
Because there are so many, they also vary quite considerably.
In terms of length, they're typically between 4 and 9 letters, and between one and three syllables in length, which means there's plenty of room for picking out a last name that's either short or long.
This can be helpful if you've picked out a first name before picking out your last name, as sometimes first names sound better with longer last names, and other times they sound better with short last names.
There are also last names that are more common amongst different races than they are amongst others, so if you're looking for a last name that begins with "S" that's more common amongst South Asians, for example, you're likely looking for a last name like "Singh" rather than "Smith," or if you're looking for a Chinese last name that ends with "S," a more common option is "Shen" rather than "Sanchez."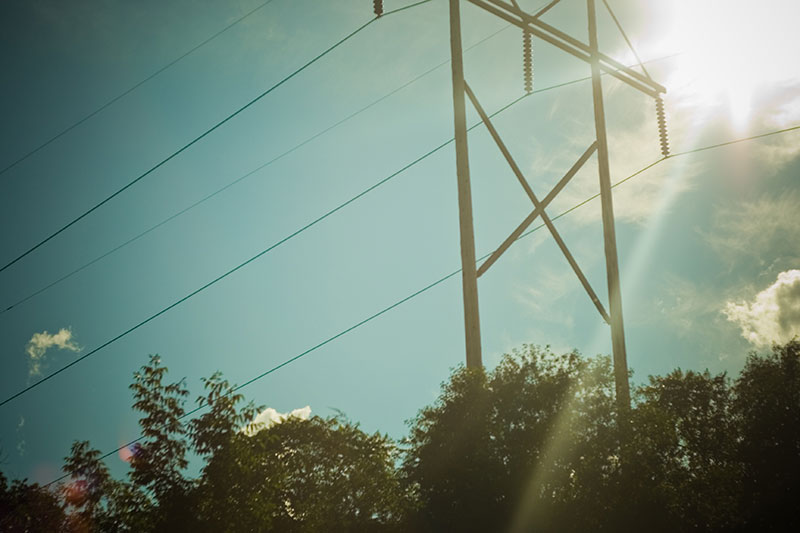 I've pulled the following names lists, of the most common last names that start with the letter "S," from the United States census as of the year 2021.
I was able to find the data on last name popularity on the Names Census website, and it divides surnames by race in the following categories: Asian and Pacific Islander, Black, Hispanic, American Indian/Alaskan Native, Two or More Races, and White.
The data, as all census data, is self-reported, and thus the race categories are based on those who self-identified as one race or another, or as mixed.
To give you a better overview of name popularity by race, I've included the most popular last names that start with "S" for a number of these categories, after listing a top 50 names across all races in the United States.
I'm hoping this will give you an easier time delving into different last names, and finding the right one for what you're looking for.
Writing a fictional piece? I'd love to know the type of piece you're working on (novel, series of novels, poem, TV script, movie script, etc.), as well as who you're looking to name and if these lists help you find a good last name for your chacter.
Looking to change your last name? What type of last name are you searching for and did you find a good option in the following lists?
Stumbled across this article because you were curious? Did you discover something interesting in the lists of most common last names that begin with the letter "S"?
Came across this article for another reason? I'd love to hear the story behind your search in the comments down below!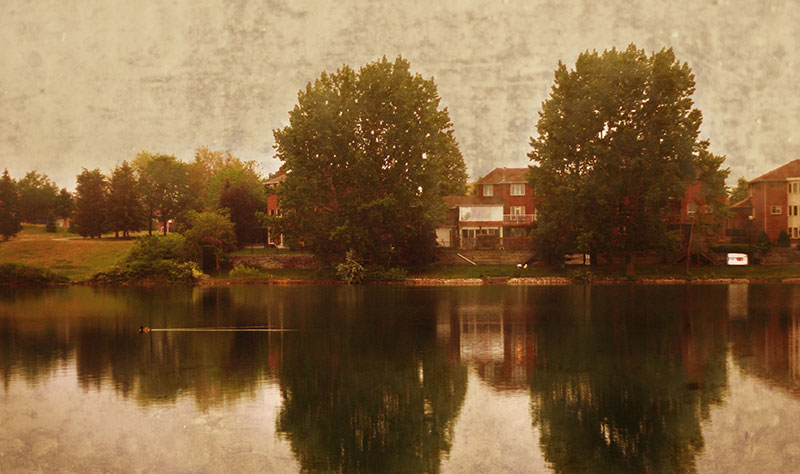 Some of the Most Common White, Black, Asian, & Latin Last Names That Start With "S"
Most Common Last Names That Start With S in the United States
Smith
Sanchez
Scott
Stewart
Sanders
Sullivan
Simmons
Stevens
Simpson
Silva
Shaw
Snyder
Stone
Salazar
Schmidt
Stephens
Soto
Spencer
Santos
Sandoval
Santiago
Singh
Sims
Schultz
Schneider
Stanley
Sutton
Shelton
Schwartz
Steele
Solis
Salinas
Simon
Sharp
Swanson
Serrano
Stevenson
Sherman
Saunders
Schroeder
Strickland
Suarez
Salas
Sparks
Stokes
Santana
Shepherd
Shaffer
Shah
Short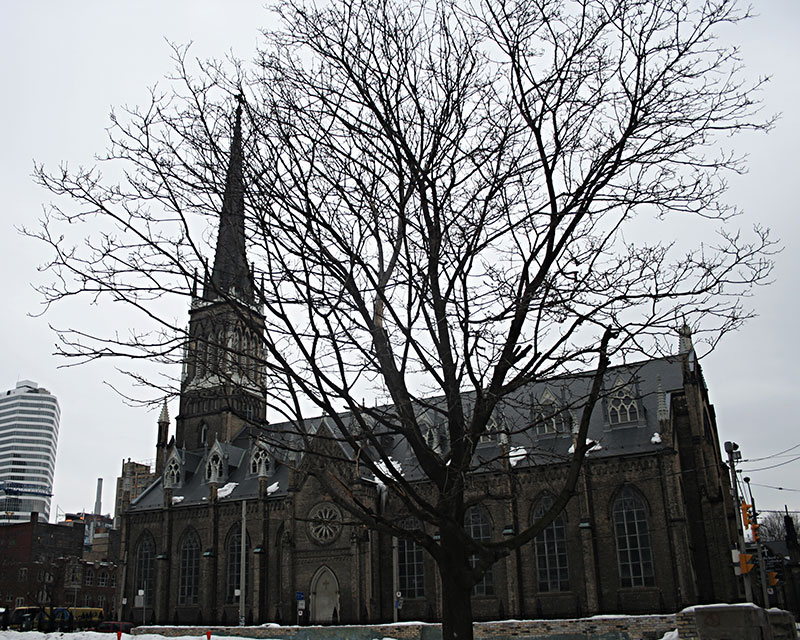 Some of the Most Common White Last Names That Start With S
Smith
Scott
Stewart
Sullivan
Snyder
Stevens
Schmidt
Sanders
Stone
Simmons
Simpson
Shaw
Stephens
Schultz
Schneider
Spencer
Schwartz
Stanley
Swanson
Steele
Shelton
Sutton
Sharp
Schroeder
Sims
Sherman
Shaffer
Sparks
Simon
Strickland
Stevenson
Short
Sweeney
Shepherd
Saunders
Summers
Skinner
Silva
Stein
Stout
Snow
Sawyer
Schaefer
Stark
Sexton
Shields
Stephenson
Savage
Stafford
Stokes
Shannon
Sloan
Schmitt
Sellers
Shea
Stuart
Shepard
Strong
Small
Snider
Stanton
Shoemaker
Spears
Sanford
Solomon
Springer
Sears
Spence
Slater
Sorensen
Sanchez
Sweet
Sheehan
Singleton
Sheppard
Sutherland
Swartz
Shafer
Starr
Shapiro
Schumacher
Sargent
Singer
Sampson
Stern
Shirley
Schafer
Schulz
Schmitz
Simons
Swenson
Steiner
Stover
Santos
Stahl
Sprague
Siegel
Seymour
Self
Sanderson
Stratton
Sharpe
Sheridan
Sinclair
Sheets
Stiles
Sherwood
Stroud
Swift
Schaffer
Stinson
Sizemore
Smart
Silver
Swan
Spangler
Sheldon
Shipley
Sadler
Stacy
Swain
Skaggs
Schuster
Shultz
Snell
Sterling
Shearer
Story
Sumner
Schrader
Souza
Schulte
Spaulding
Schwab
Shook
Slaughter
Schreiber
Shaver
Schilling
Sapp
Stapleton
Sorenson
Staley
Schwarz
Stanford
Sands
Sheffield
Spicer
Sewell
Sauer
Sykes
Silverman
Saylor
Stauffer
Schaeffer
Street
Stoner
Simms
Spivey
Sylvester
Stjohn
Schuler
Stump
Stearns
Skelton
Stoddard
Starkey
Strauss
Stringer
Smallwood
Stubbs
Squires
Seaman
Scherer
Starnes
Stclair
Stallings
Steward
Sousa
Shank
Snodgrass
Smiley
Steinberg
Shelley
Staples
Strange
Shipman
Schell
Stock
Sams
Seitz
Schubert
Satterfield
Salisbury
Spear
Storey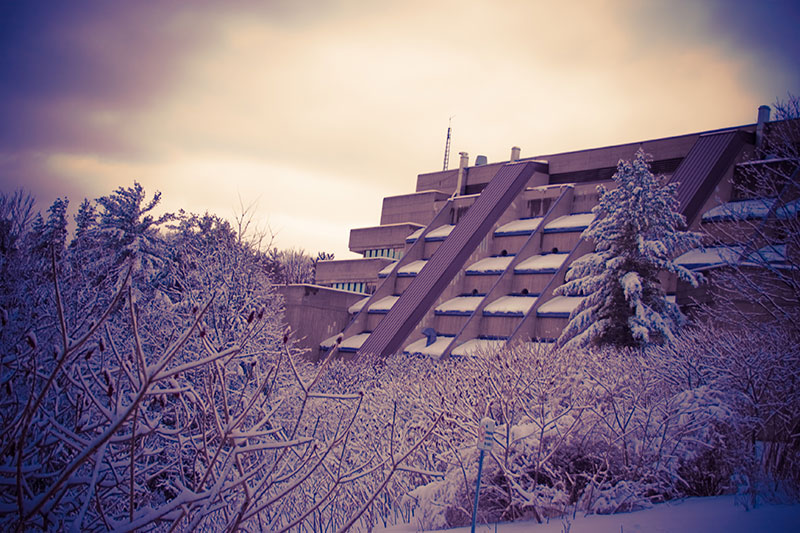 Some of the Most Common Black Last Names That Start With S
Smith
Scott
Stewart
Simmons
Sanders
Sims
Simpson
Shaw
Spencer
Stephens
Singleton
Stevenson
Stevens
Stokes
Sutton
Shelton
Saunders
Simon
Sullivan
Small
Stanley
Solomon
Steele
Stone
Starks
Strong
Simms
Sampson
Samuel
Strickland
Sykes
Samuels
Spears
Smalls
Slaughter
Savage
Sheppard
Shields
Shepherd
Shannon
Steward
Sharp
Summers
Sherman
Skinner
Sellers
Scales
Spence
Stafford
Shepard
Singletary
Sterling
Sawyer
Sneed
Stallworth
Sharpe
Swain
Sparks
Sanford
Seals
Spann
Stinson
Stephenson
Stovall
Smiley
Short
Sloan
Spivey
Stubbs
Scruggs
Suggs
Sewell
Sinclair
Stanford
Smart
Shorter
Slater
Smallwood
Shelby
Stanton
Spearman
Stroud
Street
Sherrod
Staton
Snow
Spruill
Stallings
Sapp
Sledge
Swift
Staten
Snowden
Slade
Staples
Snell
Swanson
Sturdivant
Stuart
Seay
Sylvester
Sears
Salter
Simpkins
Sheffield
Streeter
Stringer
Sumpter
Stuckey
Swann
Snead
Springer
Shivers
Savoy
Sadler
Sams
Sowell
Sam
Spriggs
Shabazz
Shipp
Searcy
Sample
Stamps
Shuler
Suber
Swan
Speight
Silas
Snipes
Smoot
Speed
Seymour
Spikes
Stith
Starling
Shell
Sutherland
Shirley
Silver
Sands
Session
Spicer
Sweeney
Singh
Sweet
Staley
Sales
Stroman
Sanchez
Shavers
Starr
Salley
Spain
Settles
Stephen
Shipman
Strother
Simons
Sargent
Snyder
Shine
Story
Styles
Shephard
Swinton
Sayles
Smothers
Seward
Sandifer
Strange
Seymore
Saddler
Shackelford
Salmon
Speller
Satterwhite
Santos
Sessoms
Summerville
Scroggins
Sibley
Skipper
Sparrow
Steed
Stubblefield
Shanks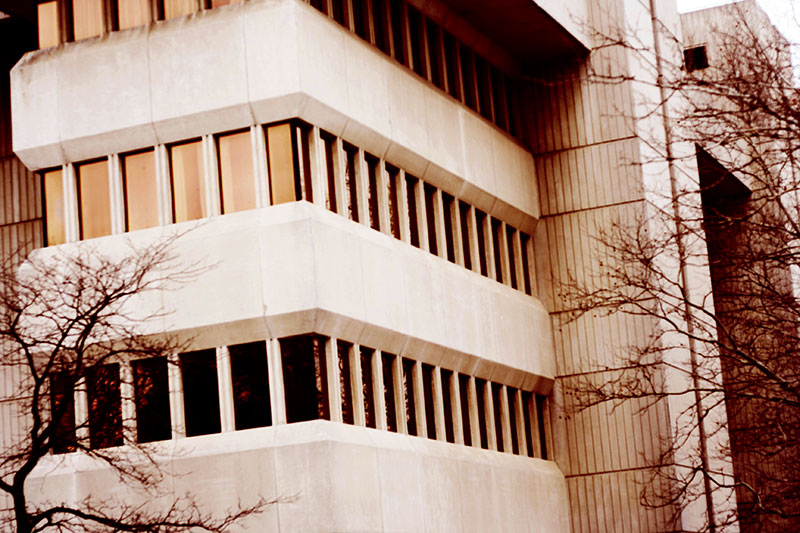 Some of the Most Common Asian, South Asian, & Pacific Islander Last Names That Start With S
Singh
Shah
Song
Shin
Sun
Santos
Sharma
Smith
Shen
Su
Son
So
Sato
Saechao
Sung
Suh
Shi
Suzuki
Sanchez
Syed
Siddiqui
Santiago
Shih
Soriano
Seo
Sandhu
Shim
Saito
Siu
Sim
Sok
Sam
Sin
Shaikh
Sasaki
Sheth
Sheikh
Sidhu
Salvador
Sakamoto
Silva
Samuel
Szeto
Shimizu
Srinivasan
Sy
Saelee
Sison
Sinha
Sarmiento
Seto
Shaw
Sakai
Saephan
Shao
Salazar
Saetern
Saini
Sohn
Shu
Subramanian
Scott
Samson
Seng
Shum
Shukla
Serrano
Soni
Simon
Sum
Sen
Situ
Srivastava
Sethi
San
See
Som
Saeteurn
Sebastian
Soohoo
Stewart
Sales
Sheng
Saxena
Shimabukuro
Sultana
Shankar
Saeed
Saha
Shrestha
Saleem
Sood
Sarkar
Shieh
Shetty
Sze
Shibata
Suarez
Sullivan
Salas
Suen
Siddiqi
Sevilla
Stevens
Solomon
Solis
Sao
Seth
Spencer
Shan
Sing
Sang
Soo
Shiroma
Sanjuan
Shimada
Stone
Sue
Sugimoto
Sunga
Solanki
Sahota
Shahid
Sugiyama
Sablan
Snyder
Sanders
Simmons
Sumida
Simpson
Salcedo
Soong
Sakata
Siddique
Suri
Schmidt
Sultan
Say
Shiu
Suk
Salim
Sundaram
Sharif
Shang
Sengupta
Sabado
Sar
Sit
Suresh
Sehgal
Sou
Sekhon
Sayavong
Shenoy
Salinas
Shroff
Saephanh
Shon
Sangha
Sannicolas
Singhal
Sawhney
Sakurai
Srey
Souza
Saiki
Samonte
Samra
Subramaniam
Sandoval
Sia
Siharath
Soon
Stephens
Shek
Sridhar
Sha
Sui
Soto
Si
Sakaguchi
Shishido
Sanjose
Stanley
Swaminathan
Sarwar
Salonga
Suon
Sachdeva
Sakuma
Soh
Sheu
Sem
Shinn
Sagun
Salgado
Seki
Sankar
Sachdev
Schultz
Sanpedro
Singson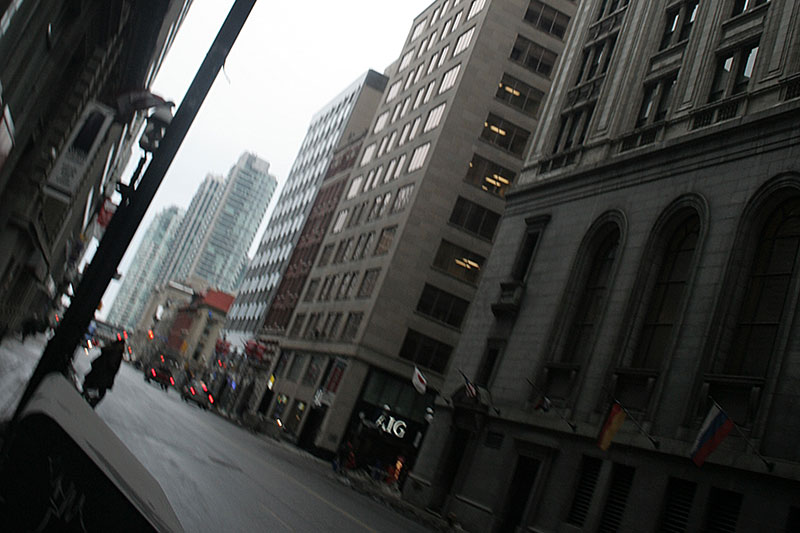 Some of the Most Common Hispanic Last Names That Start With S
Sanchez
Salazar
Soto
Sandoval
Santiago
Silva
Santos
Salinas
Solis
Serrano
Salas
Suarez
Santana
Smith
Sosa
Salgado
Saenz
Saldana
Sierra
Saucedo
Segura
Serna
Solano
Sepulveda
Sotelo
Saldivar
Saavedra
Salcedo
Soriano
Solorzano
Soria
Solorio
Segovia
Santillan
Salcido
Sauceda
Sifuentes
Soliz
Serrato
Scott
Sanches
Santamaria
Sarmiento
Sanabria
Santoyo
Sarabia
Samaniego
Santacruz
Stewart
Servin
Sevilla
Salvador
Salmeron
Sena
Sanders
Sanmiguel
Sorto
Saiz
Saravia
Sisneros
Sullivan
Simon
Suazo
Soler
Sigala
Silvas
Stevens
Salguero
Simmons
Sotomayor
Sedillo
Simpson
Saez
Simental
Segarra
Sainz
Sustaita
Soltero
Stone
Santibanez
Spencer
Solares
Shaw
Samora
Schmidt
Stephens
Salamanca
Savala
Samano
Seda
Sahagun
Snyder
Samayoa
Singh
Salomon
Sebastian
Sedano
Santistevan
Soza
Sanjuan
Silverio
Suniga
Stanley
Segundo
Sims
Schultz
Silvestre
Steele
Sepeda
Schneider
Souza
Sapien
Santizo
Sagastume
Serra
Sambrano
Stevenson
Sequeira
Servantes
Sutton
Sanmartin
Salvatierra
Sharp
Shelton
Sabala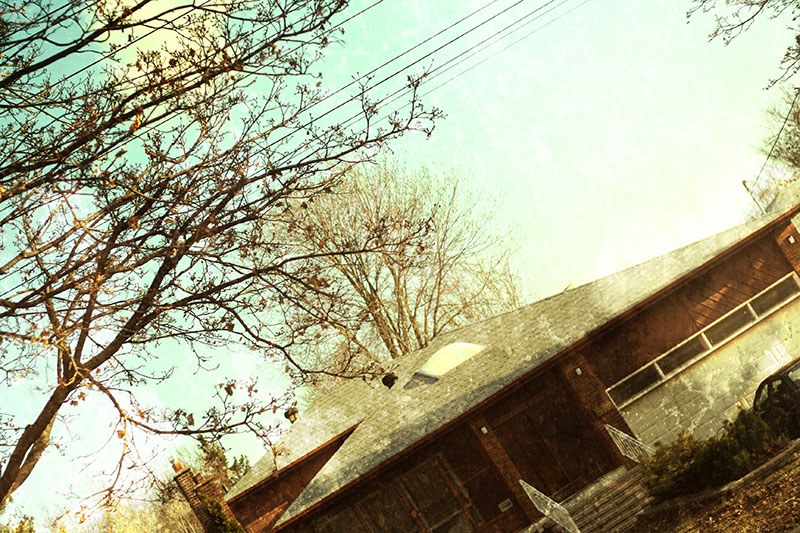 Your Thoughts on Last Names Starting With S?
Did you find anything interesting in these lists of the most common last names that begin with the letter "S" according to the US census?
If you stumbled across this article in search for a good last name that begins with the letter "S," did you find the perfect last name, or a number of good options for what you were looking for?
Also if you're willing to share – if you're looking for a good last name that begins with the letter "S" – what are you looking to name? Are you looking for a new last name for yourself?
Are you naming a fictional character? Would love to hear about what you're working on, and again, if you found a good last name.
Looking forward to hearing your thoughts in the comments below!