There are so many good anime girl names, it was hard for me to know where to begin when I first attempted to pull together names into a list for this article!
Somehow it feels like names of girls in anime range from common and ridiculously cute to uncommon and so gorgeous in how hyper unique they are – it's crazy.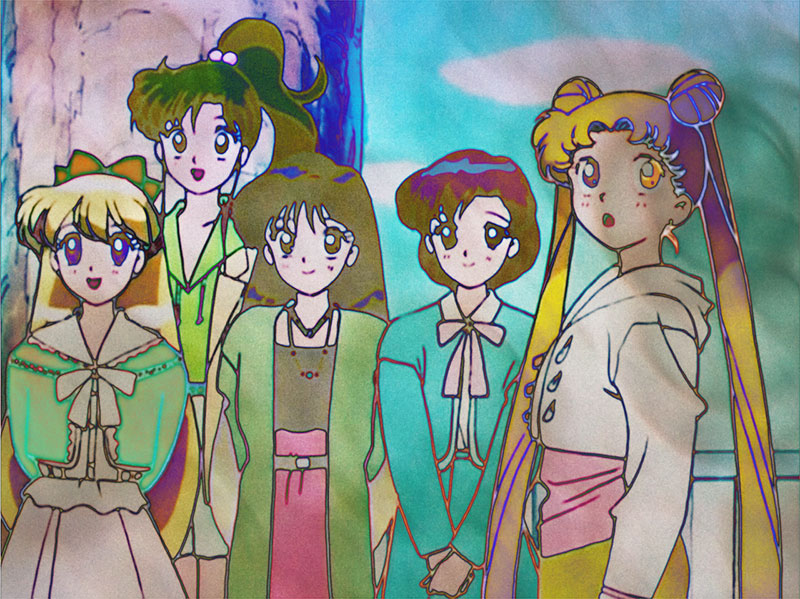 Growing up, I used to watch plenty of anime, from Inuyasha (probably my favourite ever, likely for nostalgic reasons), to Sailor Moon & Yu-Gi-Oh!, to Cowboy Bebop and Fruits Basket & even Chobits.
Even in just this small sample size of animes, you get a crazy variety of names for the girls in these series.
In Inuyasha, the main gals are Kagome, Kikyo (what a stunning name!), and possibly my favourite ever anime name in terms of cuteness up a roof – Sango.
Sailor Moon characters got different names depending on whether you watched the original Japanese version, or the English dubbed version. I watched Serena, Amy, Raye, Lita (for some reason I always thought her name was Rita growing up!), Mina, and Rini.
But if I had watched the Japanese versions subbed instead of the English dubs, I would've met these characters as Usagi, Ami, Rei, Makoto, Minako, and Chibiusa.
When it came to the girls in Fruits Basket, there were Tohru & Isuzu. Chobits? Chi (kawaii – what a name!) and Freya.
In Yu-Gi-Oh, the girls you saw a lot of were Mai Valentine, Tea Gardner, & Serenity Wheeler; and in Cowboy Bebop, another character with that too-cool-for-school last name, Faye Valentine.
So as I was saying, there's a lot of uniqueness in the realm of anime when it comes to girl names, even if you're just going by a small sample size, using just a handful of animes instead of sampling from the plethora there are out there.
There's no limits on whether Western names are used or exclusively Japanese names, whether names are traditional names versus names with a more modern twist.
They're all game! And an incredible mix of names can all be thrown in together without throwing anything off. The crazy variety just works! At least in my opinion.
So I've done my best to cover my bases in this article, listing as many names as I could think of in as many types of categories as I could so you'd have a variety of names to choose from if you needed to select a good name for an anime girl.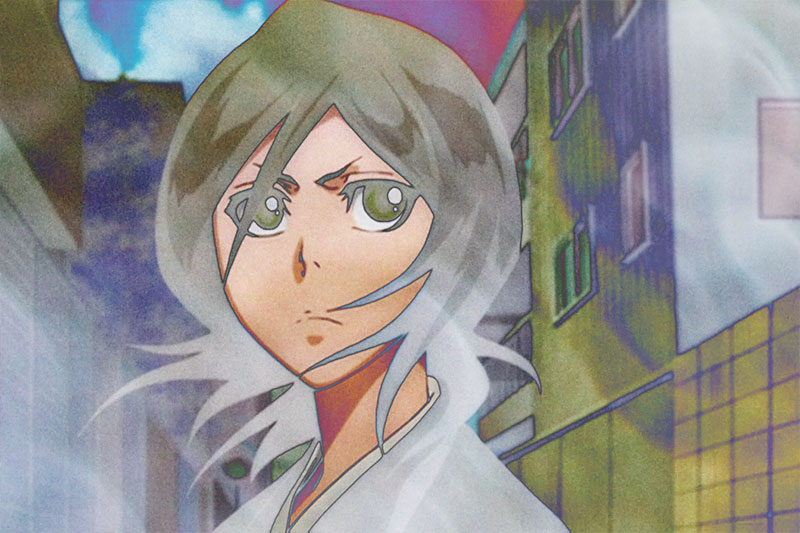 I started out with a list of famous anime girl characters in popular animes, then moved on to list popular Japanese female names (in this day and age), and then covered Japanese women's names in the 1600s, in case you'd prefer to grab a name from the past.
I've also included a bunch of lists of short-and-sweet names, which I feel like anime characters typically possess, and to try to cover my bases in this realm, I listed one- and two-syllable girl names as well as two- and three-letter girl names in case you wanted to go really short.
Essentially, I threw everything I could out there so you could find the perfect anime name for your girl, or at least get some ideas for what direction you wanted to go.
I have no idea why you came across this article, though I have some thoughts – and if you happen to be developing an anime/manga of your own and stumbled across this article, please oh please share about it in the comments down below! That would be the coolest thing ever.
You could've come across this article looking for a good username for a video game, or even to use online for forums, on social media, or on other accounts.
You could just want to see if there are any good anime girl names that sound remotely similar to your own name to use as a nickname – or if the girl you're looking for a name for isn't you, maybe you're looking for a super-sweet anime-esque name for a girlfriend or for a female friend of yours who loves watching anime?
No matter what the reason, I would absolutely love to find out! So if you have a moment to share why you stumbled across this article, please do share in the comments down below!
And take a moment to share which names you think are the best anime girl names ever (whether they're used in an anime or not!), as well as any types of names you feel really suit anime characters – whether it's short and sweet names, something like names after gods or goddesses, flower names, traditional but short names, whatever category you can think of that you find is a common thread tying a number of the names of girls in anime.
If you have favourite names you've come across in watching anime, please share the names along with the name of the anime they're found in.
Really looking forward to hearing what you think in the comments down below!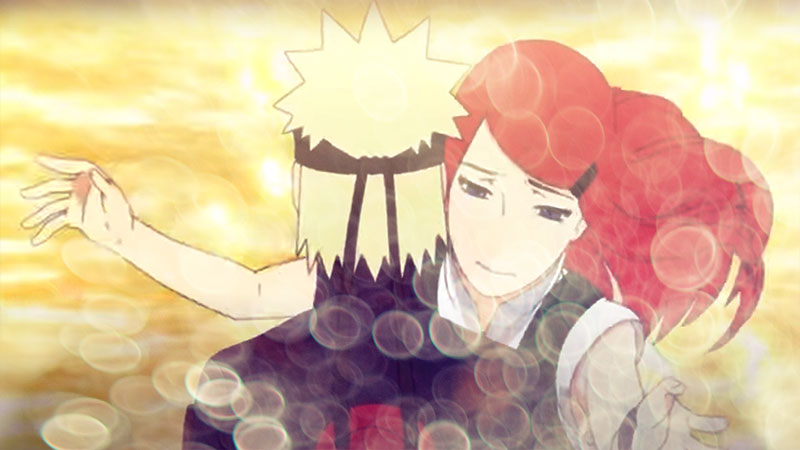 Best Names for Anime Girls: Female Names for Characters From Popular Animes & More Anime Girl Name Ideas
Famous Female Anime Characters & Well-Loved Anime Girls in Popular Anime
Erza Scarlet (from Fairy Tail)
Kushina Uzumaki (from Naruto)
Hinata Hyuga (from Naruto)
Rias Gremory (from High School DxD)
Saber (from Fate/Stay Night)
Mirajane Strauss (from Fairy Tail)
Tsunade (from Naruto)
Akeno Himejima (from High School DxD)
Lucy Heartfilia (from Fairy Tail)
Touka Kirishima (from Tokyo Ghoul)
Rin Tohsaka (from Fate/Stay Night)
Asuna (from Sword Art)
Kaguya Shinomiya (from Kaguya-sama: Love is War)
Akame (from Akame ga Kill!)
Winry Rockbell (from Fullmetal Alchemist)
Shoko Nishimiya (from A Silent Voice)
Himiko Toga (from My Hero Academia)
Mai Sakurajima (from Rascal Does Not Dream of Bunny Girl Senpai)
Esdeath (from Akame ga Kill!)
Yumeko Jabami (from Kakegurui)
Taiga (from Aisaka Toradora!)
Sinon (from Sword Art Online)
Yoruichi Shihouin (from Bleach)
C.C. (from Code Geass)
Temari (from Naruto)
Darkness (from KonoSuba: God's Blessing on This Wonderful World!)
Nami (from One Piece)
Mikasa Ackerman (from Attack on Titan)
Mashiro Shiina (from The Pet Girl of Sakurasou)
Nezuko Kamado (from Demon Slayer: Kimetsu no Yaiba)
Hange Zoë (from Attack on Titan)
Levy McGarden (from Fairy Tail)
Violet Evegarden (from Violet Evergarden)
Mitsuha Miyamizu (from Your Name)
Wendy Marvell (from Fairy Tail)
Shinobu Kocho (from Demon Slayer: Kimetsu no Yaiba)
Nobara Kugisaki (from Jujutsu Kaisen)
Rukia Kuchiki (from Bleach)
Sasha Blouse (from Attack on Titan)
Momo Yaoyorozu (from My Hero Academia)
Nico Robin (from One Piece)
Raphtalia (from The Rising of The Shield Hero)
Uraraka Ochako (from My Hero Academia)
Nejire Hado (from My Hero Academia)
Shiro (from No Game No Life)
Megumin from (KonoSuba: God's Blessing on This Wonderful World!)
Vinsmoke Reiju (from One Piece)
Maka Albarn (from Soul Eater)
Konan (from Naruto)
Kyoka Jiro (from My Hero Academia)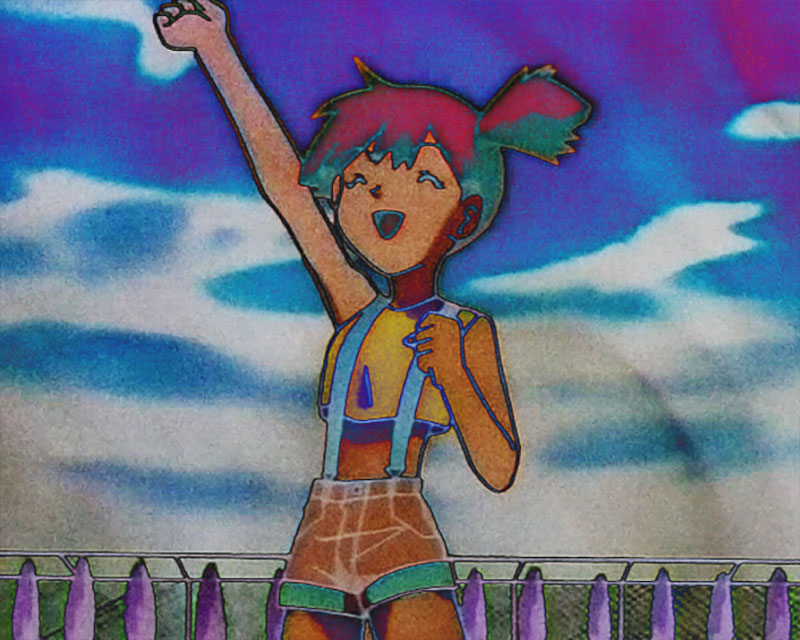 Common Japanese Girl & Unisex Names Popular in Modern-Day Japan
Aiko
Aki
Amaya
Aoi
Chika
Cho
Dai
Doi
Hachi
Hana
Haru
Harue
Haya
Hiromi
Ichigo
Jin
Jona
Jun
Kairi
Kaiya
Kaiyah
Kana
Katsumi
Kazuto
Kei
Kei
Keiko
Kimi
Kin
Kin
Kohaku
Kosuke
Koto
Kozue
Kuma
Kyo
Kyoko
Kyou
Mai
Masa
Masumi
Michi
Midori
Mika
Miki
Mina
Minori
Mitsu
Mitsuru
Nami
Nana
Nao
Natsu
Nori
Ohta
Rai
Rei
Reiki
Reiko
Ren
Rin
Ryo
Sachi
Saku
Sakura
Sayuri
Seiko
Shina
Shun
Soma
Sora
Subaru
Suki
Sumi
Suzuki
Taia
Takara
Tamika
Tani
Taru
Taya
Tokyo
Tomi
Tori
Tsubasa
Ume
Yasu
Yuki
Yuu
Yuuki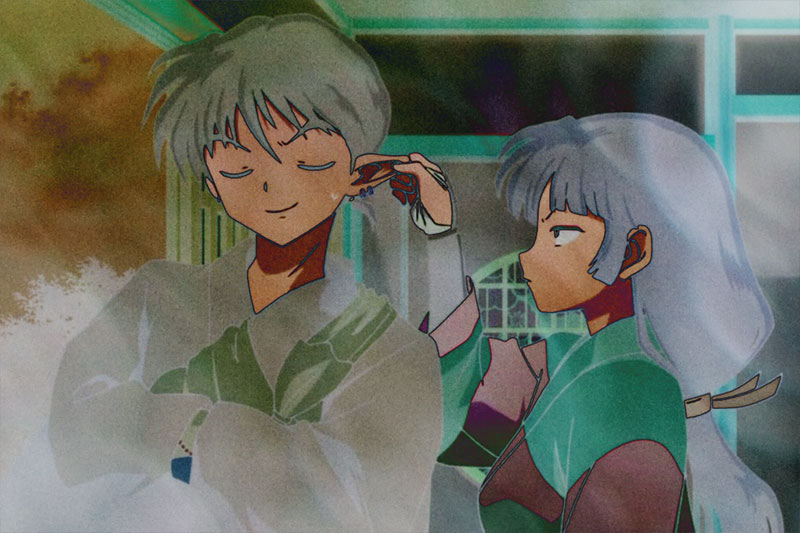 Japanese Women's Names in Early Edo-Era Japan (1600s)
I have to mention that I got this list from this amazing page that lists not only popular names in early endo-era Japan, but also the meanings of many of those names as well.
That list is organized alphabetically, while I organized the following list by how short the name was, considering anime girls often seem to have shorter, rather than longer names (although there are many instances where this is obviously not true).
Check out the other list for names organized alphabetically, as well as for many of the meanings behind these amazing names!
Ai
Bō
Jō
Kō
Aka
Aki
Ama
Ane
Asa
Ben
Bin
Chō
Den
Gen
Gin
Hin
Iku
Ima
Ina
Ine
Ino
Inu
Iri
Isa
Ise
Iso
Ito
Iwa
Kan
Kin
Kuu
Man
Nai
Nei
Oma
Ona
Osa
Ota
Oto
Rin
Run
Sai
San
Sen
Shō
Sue
Suo
Tan
Ten
Uba
Uma
Ume
Uno
Uta
Yen
Akai
Akii
Baba
Chin
Fude
Fuji
Fuku
Fume
Furi
Fusa
Fuso
Hama
Hana
Haru
Heya
Hiki
Hiko
Hime
Hinu
Hisa
Hiwa
Hoso
Ichi
Ishi
Kaku
Kama
Kame
Kana
Kane
Kane
Karu
Kase
Kawa
Kaya
Kayo
Kesa
Kiku
Kina
Kinu
Kiri
Kisa
Kiyo
Kogō
Koku
Koma
Kome
Kona
Koro
Koya
Koyo
Kuma
Kume
Kuni
Kura
Kuri
Kuro
Kusu
Kuwa
Kuyo
Magi
Maki
Mako
Mane
Mare
Mari
Masa
Mata
Mate
Mego
Mimi
Mina
Mine
Mino
Miya
Moku
Momo
Muma
Mume
Musu
Nabe
Nagu
Naka
Nana
Neko
Nene
Niga
Niku
Nino
Niwa
Oshi
Riyo
Roku
Rusu
Sago
Saka
Saki
Sako
Saku
Sama
Same
Sana
Sani
Saru
Sawa
Saya
Seki
Senu
Shio
Shuu
Some
Sugi
Suka
Suke
Suki
Suko
Suma
Sumi
Suna
Sute
Take
Tama
Tane
Toku
Toma
Tome
Tone
Tora
Tori
Towa
Toyo
Ushi
Yama
Yasu
Yaya
Yome
Yone
Yono
Yoso
Yote
Yuki
Yura
Yuri
Yuwa
Aguri
Chiki
Chima
Chiyo
Futsu
Hatsu
Hiina
Hitsu
Hotsu
Kachi
Katsu
Kesai
Kichi
Kitsu
Kuchi
Machi
Mashi
Matsu
Mitsu
Mochi
Mutsu
Natsu
Satsu
Sechi
Shige
Shima
Shime
Shimo
Shina
Shino
Tatsu
Totsu
Tsubo
Tsuji
Tsuka
Tsuma
Tsuna
Tsune
Tsuru
Tsuta
Tsuya
Yoshi
Fudji
Tsuchi
Tsushi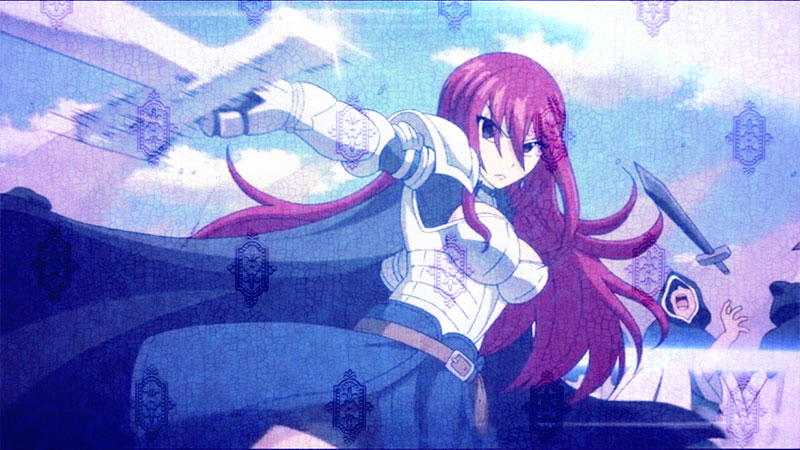 Short & Sweet Names That Would Make For Good Names for Anime Girls
1 Syllable Girl Names That Are Good as Girls' Names in Anime
Grace
Claire
Brielle
Jade
Quinn
Rose
Faith
Nur
Khloe
Hope
Noelle
Maeve
Mya
Reese
Ryz
Blake
Sloane
Sage
June
Jane
Brooke
Paige
Kate
Joy
Reign
Elle
Noor
Dream
Skye
Blair
Naya
Wren
Eve
Esme
Noa
Zoë
Brynn
Ryan
Ruth
Layan
Sky
Aya
Liv
Haya
Saige
Leen
New
Pearl
Cheyenne
Rayne
Reem
Love
Kai
Blaire
Gwen
Ryann
Belle
Mae
Zoya
Faye
Royal
Sia
Raya
Anne
Riya
Noah
Chloé
Bean
Nour
Ayat
Siya
Sloan
Myah
Rae
Kay
Diya
May
Zion
Dua
Sai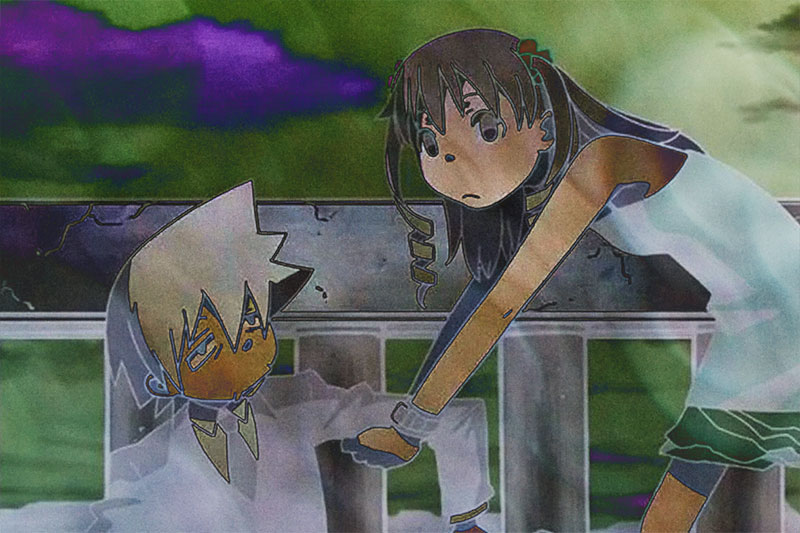 2 Syllable Girl Names That Are Good as Girls' Names in Anime
Emma
Ava
Mia
Charlotte
Luna
Harper
Ella
Mila
Ellie
Layla
Lily
Scarlett
Chloe
Zoey
Riley
Nova
Hazel
Nora
Paisley
Stella
Isla
Bella
Hannah
Maya
Willow
Zoe
Aaliyah
Lucy
Brooklyn
Aubrey
Skylar
Sophie
Ivy
Leah
Kinsley
Eva
Audrey
Arya
Alice
Anna
Hailey
Autumn
Sarah
Ayla
Ruby
Nevaeh
Sadie
Raelynn
Rylee
Cora
Piper
Peyton
Clara
Charlie
Jasmine
Sara
Lyla
Iris
Josie
Remi
Amaya
Hadley
Kaylee
Ryleigh
Zara
Laila
Reagan
Eden
Freya
Parker
Sienna
Londyn
Callie
Aubree
Kylie
Daisy
Lilly
Norah
Summer
Evie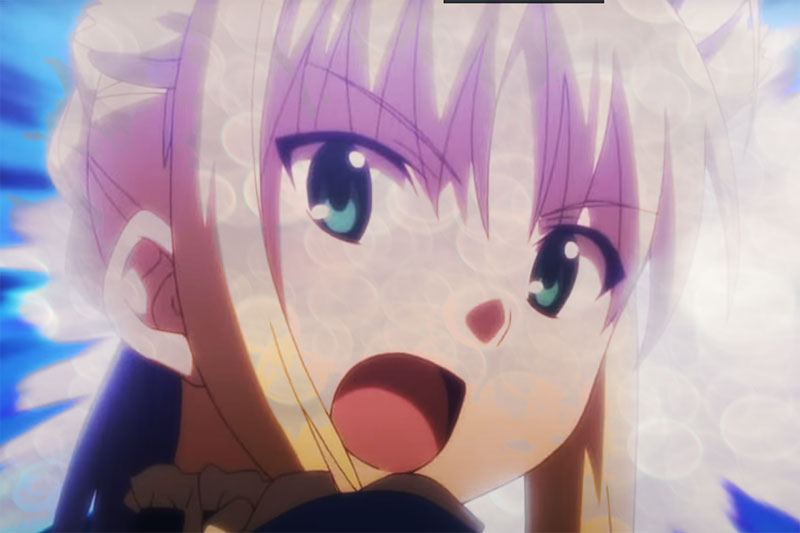 Two Letter Girl Names That Would Make For Cute Anime Girl Names
An
Bo
Cy
Di
El
Fi
Io
Jo
Li
Lo
Lu
Mé
Mo
Ra
Su
Ty
Vi
Vy
Yi
Three Letter Girl Names That Would Make For Cute Anime Girl Names
Ada
Ala
Aly
Amy
Ana
Ani
Ann
Ari
Ash
Ava
Bea
Bea
Bev
Bev
Blu
Bri
Cam
Cas
Cat
Chi
Dea
Dee
Doe
Dot
Dru
Ela
Ele
Eli
Ell
Ema
Eme
Eva
Eve
Fay
Flo
Gai
Gay
Gem
Gia
Ida
Ima
Ira
Isy
Ivy
Jae
Jan
Jay
Jem
Jen
Jos
Joy
Kam
Kat
Kay
Kia
Kim
Kit
Kya
Kyo
Lan
Lea
Lee
Lia
Lil
Liz
Lou
Luz
Lyn
Lyv
Mae
Maj
Max
May
Meg
Mel
Mem
Mia
Min
Mya
Nev
Noa
Nyx
Ona
Ora
Pam
Pat
Peg
Pet
Pia
Pip
Pru
Rae
Ray
Rei
Ren
Rey
Ria
Ria
Rin
Rue
Ryo
Sal
Sam
Sky
Sol
Sue
Sue
Suk
Sun
Tay
Tia
Tor
Tru
Ula
Una
Val
Vee
Vye
Wyn
Yue
Yuu
Zia
Zoe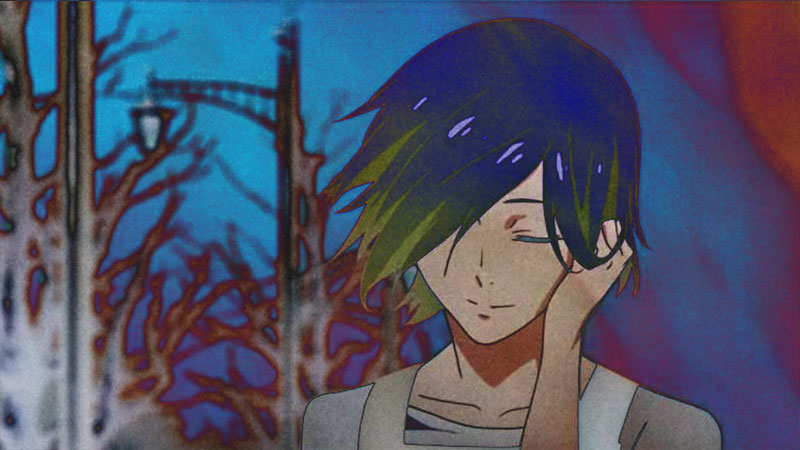 Your Thoughts on Anime Girl Names?
What do you think make for the best names for anime girls? Do you think short and sweet names work best? Do you like the more traditional names? Are there any types of girls' names you think would make for incredibly good anime character names for girls?
What are your favuorite names in the anime you've watched? What about the name do you like?
Also, if you're willing to share – why did you stumble across this article looking for anime girl names?
Were you looking for names for a female character in an anime or manga you're working on?
Are you looking for a nickname for yourself, or for a username/social media name that sounds like a name straight out of anime?
Are you looking for a nickname for a girlfriend or a female friend that sound like it could be an anime character name?
Would love to hear about it in the comments down below!