I'm really not sure why you're newly adopting a pet rock in the first place, but I'm not here to judge!
Far be it – I'm here to help you name that cuddly inanimate soft or jagged chunk of a thing, same as when I did some digging to find the best cactus names on the plot for those who wanted entertaining names to bequeath their newly adopted pet plants.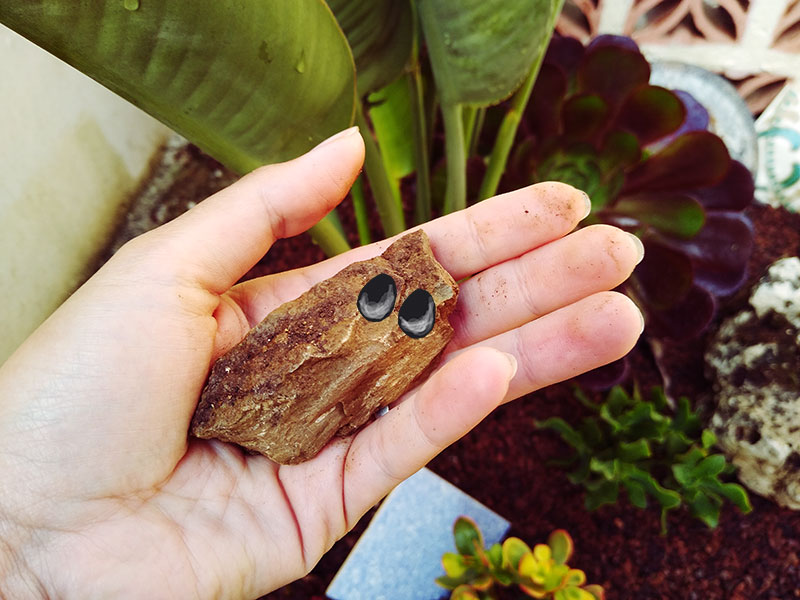 In case you're not interested in naming a few cacti for yourself – I'll have you know I was pretty unconvinced I would ever name my own cactus, until I started looking up names others came up with for cacti on the good ol' interwebs.
That sent me spiralling through post after post (yes, I usually ended up on Reddit), uncovering name after name, plus inventing some of my own that were just so utterly ridiculous and amusing, I couldn't help but want an entire collection of cacti (which I actually have) labelled with my favourite witty ones (like "Spike" and "Woody") for all who come over to our garden to see.
I'm still planning my collection out, and to be honest, I might end up scattering a few "pet rocks" in the mix. I'm most likely going to have my collection featured on a tall plant stand in my backyard, which would definitely leave room for a number of cute rock dudes hanging out in the midst of the potted cacti.
I've always had a thing for rocks I deem pretty anyway, so this combo isn't a stretch for me. Was a rock collector as a kid, and no, I never owned anything as cool as a rock geode or a rock cluster before. I adored the way they looked and would've loved being gifted one to bits, but my mom always thought they were too expensive to let me buy.
Now that I'm an adult, though, I think they'd make for some killer additions to my succulent arrangements (like these Portuguese tiles did) and amidst potted plant collections (yup, mostly cacti). I may be a weirdo, but I like what I like!
Anyway, onto the pet rock names. Honestly, there are so many – I could have kept going with these for days as well. There's practically no end to the list – and mini-lists – I could've come up with in the pet rock department. And again – thanks to Redditors for most of these because daymn do they come up with good suggestions.
I've split these up into a slew of different sub-categories. You may want to scan the headers first to see if there's a category you prefer over the others, then take a closer look at that one first to see if you can find the ideal name.
And if you have a favourite, a few names you'd like to flag as better-than-the-others, or have even come up with some original ones that you think should be seen by others looking to name pet rocks – do take a moment to leave those in the comments below! Always room for more!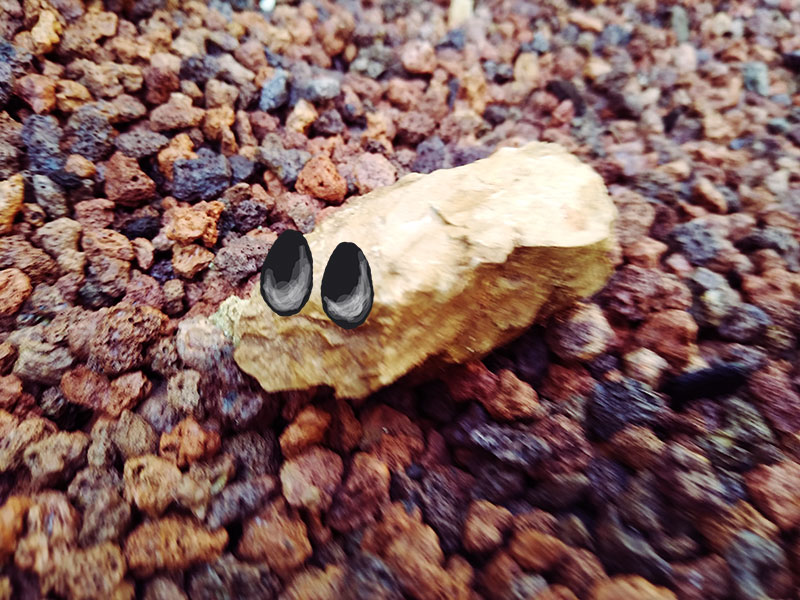 Names for Pet Rocks: Funny, Cute, Ironic, & Too Good Not to Use
Names That Mean "Rock" in Other Languages
Pedro
Rocha
Skala
Stijena
Klippe
Stein
Mwamba
Apata
Bato
Names That Have the Word "Rock" or "Stone" in Them
Rocco
Rocky
Roxanne
Roxie
Rockbert
S'Tony
Pop Culture Pet Rock Names
Ironic Pet Rock Names That Refer to Rocks of Different Sizes
Boulder
Landslide
Mountain
Pebbles
Everest
Sandy
Common Cat & Dog Pet Names for Pet Rocks
Other Funny & Ironic Pet Rock Names
Speedy
Chuckles
Bubbles
Basher
The Windowbreaker
Scissorbreaker
Granny
Moose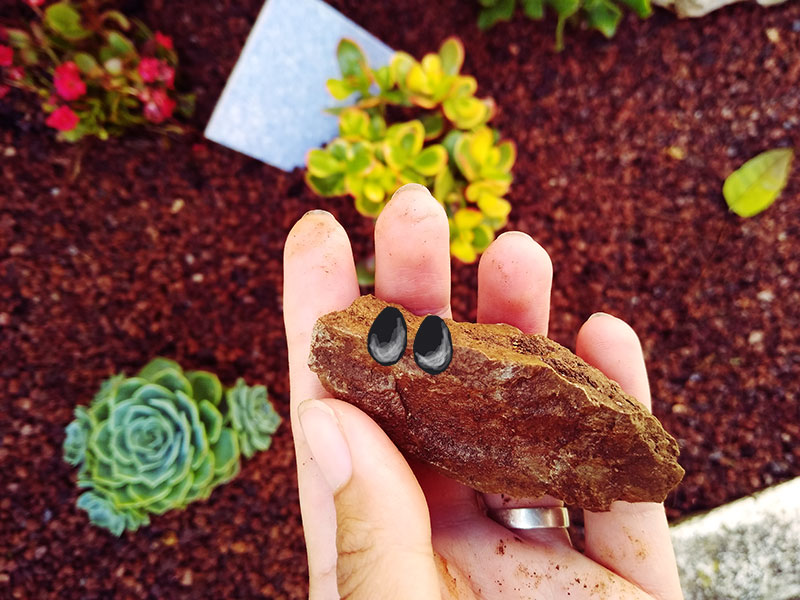 Names That Mean Rock, Stone, or Earth
Abana
Alan
Arthur
Cephas
Chintamani
Eben
Ebenezer
Ernest
Evan
Giza
Gladstone
Hermione
Nell
Nelly
Paras
Peter
Pierce
Pierre
Thurston
Names Based on Gemstones
Amethyst
Sapphire
Jade
Pearl
Amber
Turquoise
Emerald
Garnet
Opal
Topaz
Quartz
Onyx
Ruby
Jasper
Granite
Quartz
Obsidian
Names That Are Based on Other Types of Rocks
Flint
Marble
Coal
Pumice
Tuff
Slate
Shale
Rock Names After Rock Pokemon
Geodude
Graveler
Golem
Onix
Ryhorn
Rhydon
Omanyte
Kabutops
Aron
Other Pet Rock Names
Craig
Lilith
Stephen
Frank
Reginald
Hank
Dwayne
Napoleon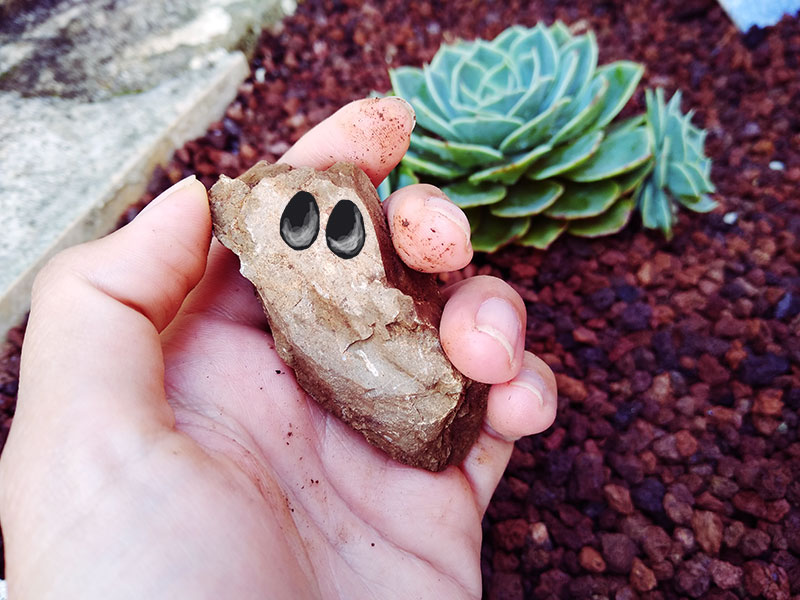 Your Thoughts on Pet Rock Names?
What are your favourite pet rock names from this list? Can you think up any more of your own?
Have you ever named a pet rock before? Have one chosen for a new pet rock? Which name(s) did you use?
Also – why exactly a pet rock? Is there some funny way you're planning on bringing this up to friends, taking it to parties – some other humourous thing you plan to do with a pet rock? Or are you doing it just for kicks and giggles and amusing for you?
Love to hear what you have to say in the comments down below!