Doing some digging for articles on this blog, I come across quite a few name-related questions being posted to forums, subreddits, and question sites.
One interesting one that popped up was what people's opinions were on the name "Iris" being used as a boy's name, although it's commonly used as a girl's name almost exclusively.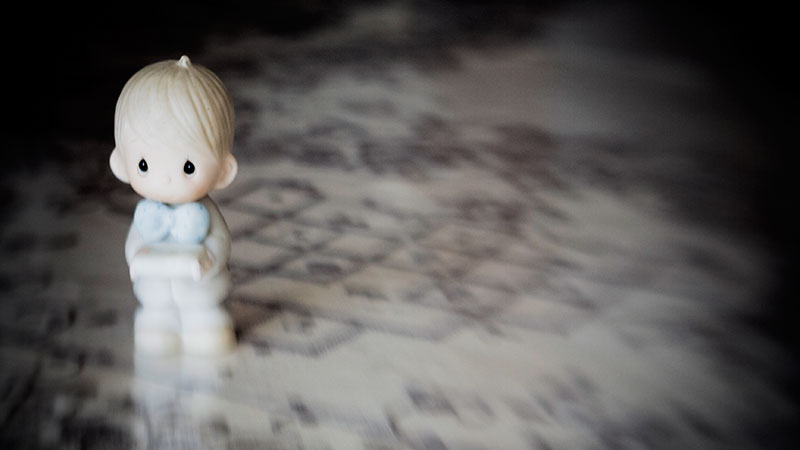 Honestly, I'm not talking about using the name Iris as a boy's name for anything but a human child here, because if you're asking me if you should be using the name for a boy's name for a dog, cat, bird, or other pet – for a character name – or pretty much anything else, my answer is yes, hands down, do it. It'd make for a kickass name.
I'm not talking about using Iris as a nickname for a boy either – because obviously that's something that can be easily changed, accepted or rejected by the boy in question if he likes it or doesn't like it.
But when it comes to naming human babies proper names, there's obviously quite a lot more to the discussion because your name makes an enormous first impression and changes how you're perceived as a human being, so there's a lot more involved in the question than whether or not the name sounds good for a boy (which, in my opinion, it does).
Needless to say, I thought the question made for a pretty darn interesting discussion, one which I'm sure everyone will have their own opinions on – some more divisive than others.
And so I thought I'd both throw my two cents into the discussion as well as open up the comments to ask anyone who stumbles across this article for their own opinions on Iris being used for a boy (human child)'s name.
I'll start off listing my biases so you know where I'm coming from, then I'll get into whether I think you should use Iris as a boy's name (just my opinion, obviously!) and how it might be a good idea to do it.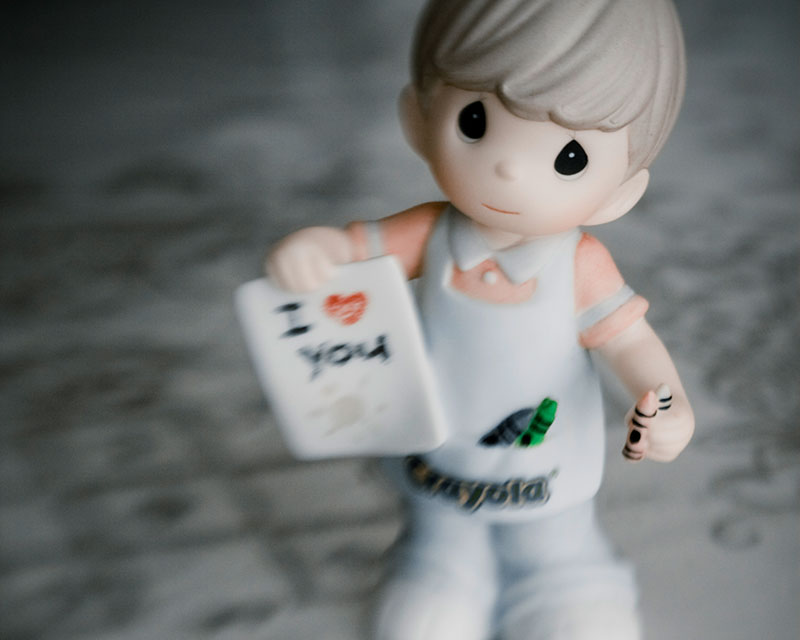 My Thoughts on Iris as a Boys Name
These are all my opinions currently – as I'm writing this article, and they definitely stand a good chance of changing in the upcoming months and years.
We all know names trend in and out and the direction of naming conventions and what feels acceptable to us are certainly related.
Our tastes in names and what we feel is appropriate (or even beneficial, whether to help them stand out or fit in) to give a child, will certainly change over time as names come in and out of popularity.
There are a lot of factors that play into this, none of which remain static. They're always changing all the time, so keep in mind that this is my opinion from this slice in time, and I might feel differently in the future.
You may feel that you're the same when it comes to names – or certain names – and that your opinions and tastes change over time as society changes as well.
Either way, let's start with my biases!
My Biases When It Comes to Unique Names
Plainly put, I love unique names – and I hate overly unique names that demand too much attention.
I don't like the idea of naming my child something that falls into the top 50 names. If there's a good chance someone in their class is going to have the same name as them, I would probably avoid naming a child that name.
It's nothing personal, especially considering I feel like a lot of popular names are so popular because they're ridiculously nice sounding and/or pretty as all hell.
Still, I feel like if I'm choosing between two names I like, and one is not likely to be so popular, while the other I can think of 30 different people I've come across in my life with that name, I'm probably going to lean heavily toward the less common name.
I suppose I like the idea of my child standing out, or being the only one in the class with his or her name. There's something about feeling like a name is a little unique that makes me happy to use it for a child.
Maybe because I think it's best for a kid to not fit in too much? Or to not have to live life going through school as "Michelle K" or "Michael R" instead of just needing a first name in class. Who knows where my head's at here, but that's definitely something.
But on to my second bias I have when it comes to unique names – I don't like overly unique ones.
Names like "Apple" and "Paris" used to be unique growing up as a kid. Now they're more common. There are enough celebrities who've had these names, enough children being born given these names that I feel they're not unique enough to be super weird and attract glares from other children's parents when a child's first introduced.
So if a name has enough numbers behind it, and it's been a hot second since the name first appeared on the block, it feels okay to me to use it, even if I wouldn't personally do so.
Saint and North? Probably too unique to use yet – in my books at least.
Okay, now onto the gender part of the equation.
My Biases When It Comes to Gender & Names
I'm personally absolutely obsessed with gender neutral names. I think they're stupendously attractive sounding. I don't know what it is about them that makes them so appealing to me, but I'm a huge fan.
There are times I'd hesitate to give a gender neutral name to kid, and that's when the name is a feminine name or a name overwhelmingly used these days for women and girls, and I'd like to give it to a boy – specifically as a first name.
Kids can be ever so ridiculously mean to other kids, and a boy growing up with a gender neutral first name that's commonly used for females in their society (like Rene) I feel could be a recipe for a lot of bullying that's completely unwarranted, but that's still (in my opinion) likely to take place.
If this ever changes, I'd say go for it. Name your kid whatever you want for that matter. If we ever become a world where a boy named Lulu or Rose doesn't get made fun of for their feminine name – why not give that kid a feminine first name, what's the difference?
To me it's all in the potential downside – the bullying such a name can attract – that would make me want to avoid this type of name.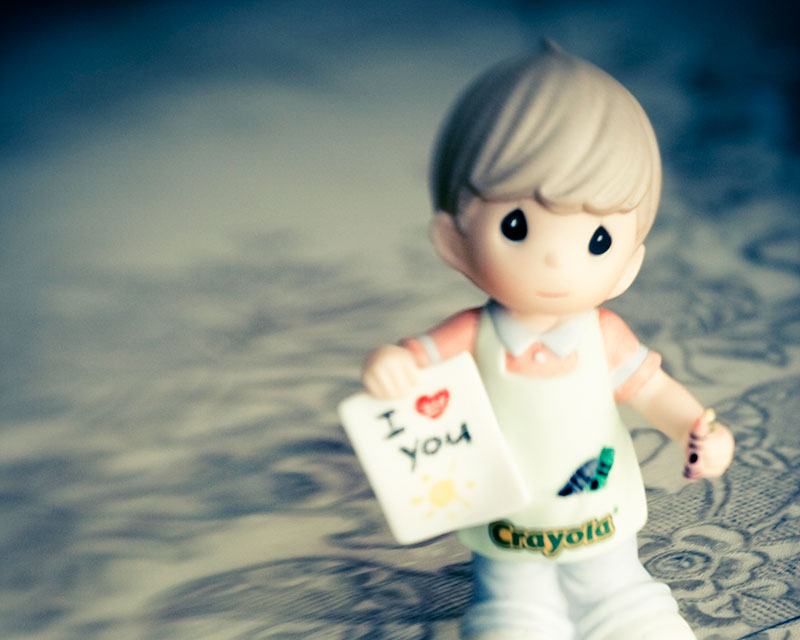 How My Biases Play Out With the Name Iris as a Boy's Name
When it comes to the name "Iris" – I think it's unique enough to be a cool name to give, and not unique enough to be a name to avoid. It's a solid name.
The name itself sounds more gender neutral to me than the vast majority of female names out there. It's probably in the top 1% of female names that could stand to become gender neutral. Thus, I love it. As a boy's name, I think it'd be a pretty epic cross over name to the world of gender neutrals.
But would I risk giving it to a little boy? This is tricky for me, because I can see the potential for bullying as a definite possibility. Is it a big enough possibility that I would avoid giving the name to a boy entirely?
Maybe, but I think if I liked the name enough, I might just use it anyway somehow. Or maybe I'd avoid using the name as a first name and instead opt to use it as a second.
Essentially, I do think I'd be a little torn, but I think if I really loved the name, I'd find a way to make it work.
Here's the thing. I've seen some people argue a few different positions on the matter of using Iris as a name for a boy. These are:
If you heard the name, you'd probably assume the person was a girl.
It's not bad as a boy's name. It's definitely not too feminine sounding to completely rule out as a boy's name at all.
In terms of whether people would use it, it's probably borderline for most, 50% yes, 50% no as a potentially good name for a boy.
In theory, the name sounds good for a boy, but in practicality, because it's always used for girls these days, it might lead to problems for the boy growing up.
And all these, in my opinion, are pretty darn fair considerations. They ring true for me. So I'll push another opinion I really agree with that I've seen a number of people voice when it comes to using Iris as a boy's name if you really like it.
Pair it with a more masculine first or second name.
Thus, something like "Iris Maddox," "Iris Jayce" or (as I've seen suggested on the net) "Iris Apollo" would work quite well if you're looking to add a middle name to the mix that clarifies gender.
Or if you'd prefer to use Iris in a more subtle way – try it out as a middle name, something like "Xander Iris," "Preston Iris," or "Anderson Iris" (there's just something about pairing Iris with a name that starts with an "A," isn't there?).
I think this is a good compromise, and (again, as I've seen suggested), this means if the boy grows up wanting to be called by their other name, or the combination of their first and middle name, there is always the option, rather than being stuck with only one name that he grows up disliking or being made fun of for having.
Remember – your child won't necessarily like the name you choose for them. I know I didn't like the first name my parents picked out for me to the point where I actually changed my name as an adult.
This can of course happen if you have a more common name (which was my case), or if you have a less common name, like Iris for a boy.
There's always the risk – but with two names instead of one, and with one more traditional name and one more interesting name/more unique name given the gender of the child, hopefully if you give two names, your boy will grow up liking at least one or the other, the combination of both, or a nickname derived from one of their names, enough to be happy with their name all in all.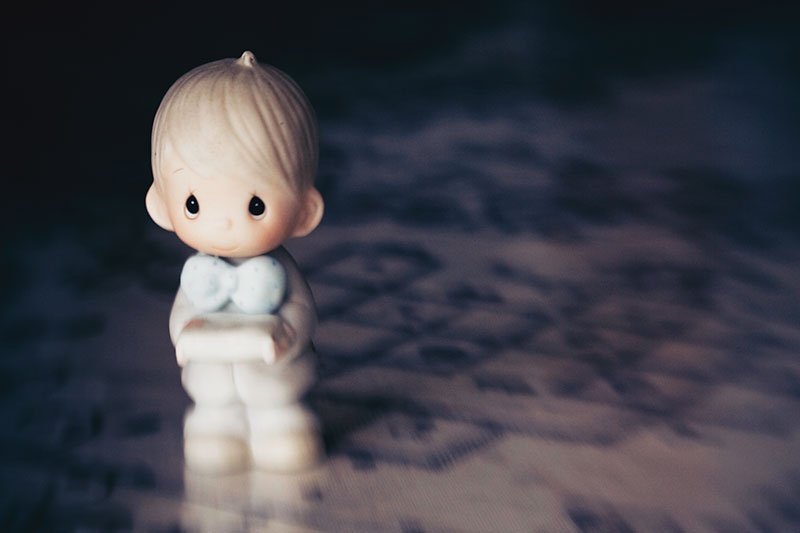 Your Thoughts on Iris as a Boy's Name?
Do you think Iris makes a good name for a boy?
Would you ever name a boy "Iris"? Why or why not?
If you had a friend who wanted to give their new baby boy the name "Iris" but wasn't sure and asked for your honest opinion – what would you say?
Would love to hear your thoughts in the comments down below!