I've been playing League since 2017, and in that time, I've come across my fair share of summoner names that have made me laugh out loud when I read them.
The really good ones are few and far between, and so they're pretty rare to come across even if you play a lot of League in my experience.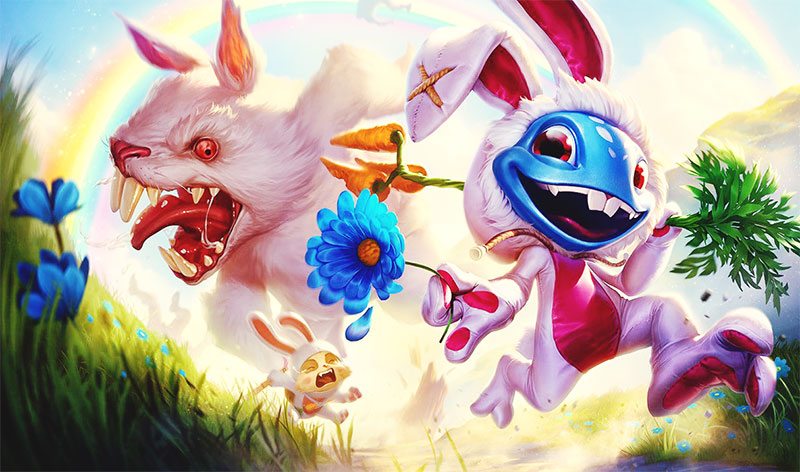 That being said, even though not every summoner name is solid gold and going to make you laugh out loud, typically there are a large number of decently amusing names in the mix, certainly enough to keep you entertained every few games.
Thinking about the ones that made me laugh out loud makes me wish I started compiling a list of the best summoner names I've come across when I first started playing League.
Though now that I have this list up here on this blog, it'll definitely be easy to keep track of amusing usernames when I see them, as I'll be able to edit this list to add any new hilarious summoner names I come across that I like.
The majority of the names are ones I've compiled browsing reddit threads, forums, and the like – just to see what amazing names others have come across or thought up themselves.
There are a lot of summoner names that work as funny usernames for pretty much any game you play. Names like "Oom out of the Womb" and "Not connected."
Then there are the champion themed summoner names that I think are exceptionally entertaining when they're on point. "ZileanUltedJesus" is one of those.
There are a number of play-on-name summoner names that blend celebrity names with champion names. Like "Morgana Freeman" (Morgan Freeman), "Leona Ryder" (Wynona Ryder), and "Tahm Cruise" (Tom Cruise).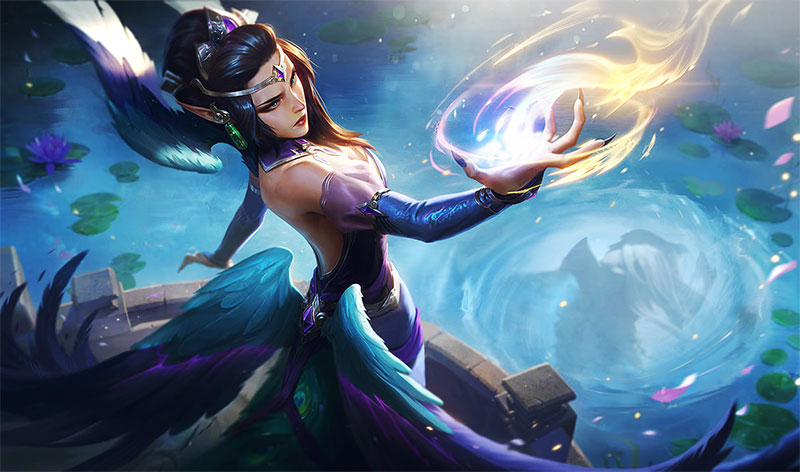 These are entertaining and pretty easy to come up with since there are so many celebrities out there to choose from, and so many champs you can sub names in for.
Probably the most used pun if you're making up a champion themed summoner name is to substitute "gin" with "Jhin."
You end up with summoner names like "Jhin and Tonic" and "4 shots of Jhin," which I think are incredibly fun.
Seen any good summoner names while playing League? Heard about any while browsing Reddit? I'd love to hear your favourites in the comments below!
And if you have one you like a lot that you use yourself, don't hesitate to self-promo by sharing it with us. A lot of people seem to switch their summoner names when they get bored, so if you have previous iterations – i.e. names that you use to use that you don't anymore – that you thought were entertaining, share those with us as well!
Oh, and no, I'm not going to share my own summoner name, because although I actually play League a lot, I'm bad and I know it. I'll save myself the embarrassment of you looking up my MMR pre-emptively. 😉 Not that my summoner name is any good, let alone creative, fun, or funny enough to end up on this list anyway.
Without further ado, some great League of Legends Summoner names.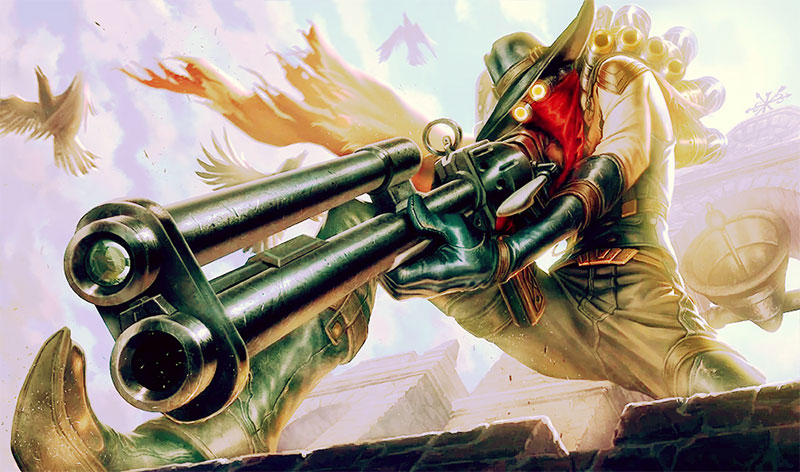 Good League of Legends Summoner Names: From Amusing to Pretty Funny to Hilarious
Funny Summoner Names
InThotsWeLust
Not connected
Yaflayedyourself
Oom out of the Womb
Tried2FartnPoopd
Press F13
Peter the Feeder
Summoner Names That Are Puns
or sew it seams
Purr Evil Cat
OnePrickTony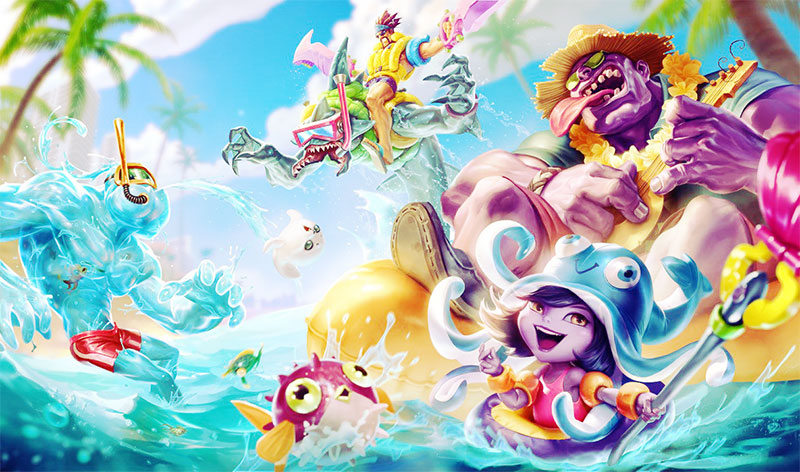 Pop Culture Themed Summoner Names
OsamaBinLiften
Caitlyn Jhinner
Ahrianna Grande
Nami Ult Haiti
MainLeeCyrus (Lee Sin Main)
OsamaBinLaggin
Osama Bin Gankin
ZileanUltedJesus
CaitlynShotJFK
JFKHadNoWindWall
JFKdidntWard
I Ulted JFK
Baits by Dre
Oprah FreeWin
I Am Gnaruto
LivFreeOrDieBard
HowIMetYourMundo
Cry Me a R1v3n
DJOsamaSpinLaden
Adolf Critler
Shia Leblanc
Bard Pitt
Morgana Freeman
Leona Ryder
Tahm Cruise
Jax Black
Shen Stiller
Leona da Vinci
Jhin Diesel
Teemo Fey
Leona DiCaprio
Carry Potter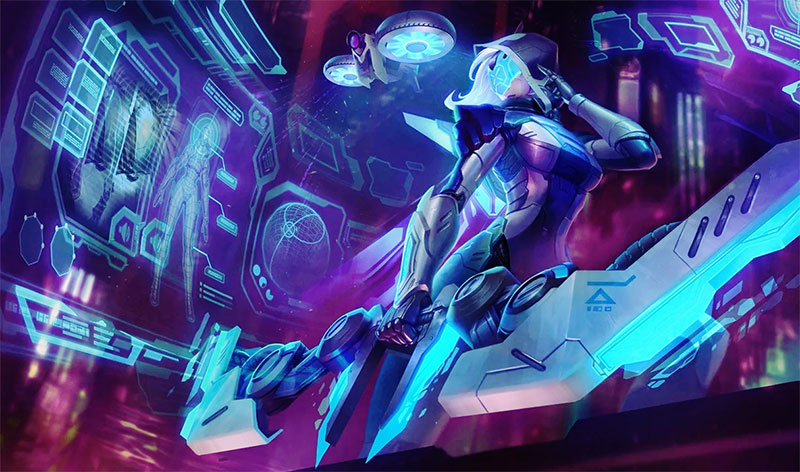 Champion Themed Summoner Names
Jhin and Tonic
4 shots of Jhin
Hemophiliac (Vlad main)
BigBackClock (Zilian Main)
Anorexic Maokai (Ivern main)
CantHideOnBush (Aurelion Sol main)
OneKickPony (Lee Sin Main)
Tsunami Mami (Nami Main)
Sushi Slut (Nami Main)
GnarYouNotAmused
One Flip Singed
Gangsterplank
jhinglebell
Viet Tahm
Item Themed Summoner Names
NSFW Summoner Names
Shesaidshewaslvl18
SheWasn'tLvl18Yet
Sahl T Nuhtz
Show Your Tilts
FedZedGetsHead
Fizz on my J4cye
DmMeRivenHentai
ProstatePleaser
InteracialFacial
The dildoser
Rub My Crit
ImaSmashDatAshe
UrgotMeHard
Bowjobs (Ashe main)
SmallTitsBigCrits (Jinx main)
FizzOnMyAshe
Jhincest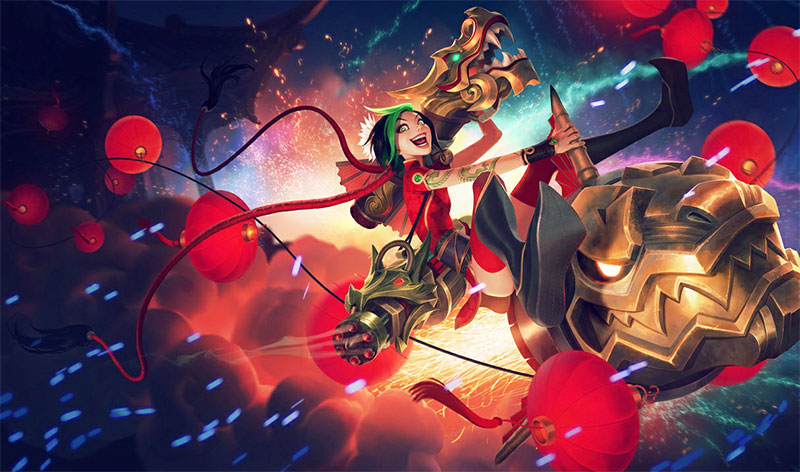 Your Thoughts on Summoner Names?
What are your favourite summoner names on this list? Any summoner names you think deserve to be up here that I missed adding to the list?
Have you come across any of these – or other good summoner names – in game before?
If you ever do come across a really good one, do take the time to come back and leave it in the comments below! Love hearing new ones, especially when they're funny.