There are quite a lot of reasons I could imagine looking up names for foxes, whether or not you have a real live fox in your life.
You could have a stuffed animal that's a fox who you're looking to pick a name out for. Or a fox character in a video game to name. You could even have a fictional character in a piece you're writing that's a fox, and that you'd like to give a really good name to.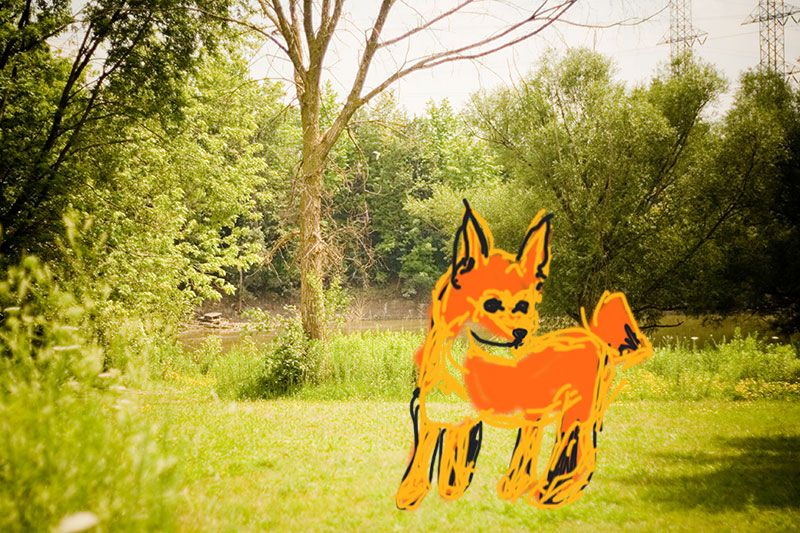 If there's one or more real, flesh-and-blood fox(es) in your life, you could be planning on keeping a fox inside your house as a pet, and would like to give him or her a name the same way we all give names to our pets.
You could be seeing a fox regularly around your neighbourhood and would like to give the vixen or tod a name, so your friends and family know who you're talking about and you don't have to keep using the term "the fox" over and over. Not only annoying to do, but also – so impersonal! Especially when foxes have such big personalities as so many other animals do once you get to know them better.
I've named clever raccoons, quirky squirrels, even stunning birds that are regulars in my yard before; I would definitely name a fox if I ever lived in an area that had even just one that was a regular that I spotted around my neighbourhood.
You may even have noticed an family of foxes that typically hang around your home, or just a group of foxes who stick together, a skulk. You could want to give them all unique names so others you speak to about them know which particular fox you're referring to.
I can absolutely see why you'd do this, as it's frustrating enough talking about different cats in our neighbourhood (we get dozens of regulars) without giving them names. And the cats here typically have unique enough colourings I can reference: "Not the one that's completely orange, the one that's orange and white who was on the roof the other day. Yes the one with the green eyes," doesn't really work as well with foxes, which typically have roughly the same colouring, especially if they're all a family of, say, red foxes.
What would be the coolest? If there's a mamma fox hanging around your neighbourhood that's just given birth to a litter of baby foxes. I would kill to watch those babies grow, and I would absolutely, positively have to give each and every one of those pups a name. Who on earth could resist?
I know I often give names to the animals that frequent my neighbourhood, whether or not they do eventually become my pets (I've taken in my fair share of stray cats, which is why I say this).
There are the Persian cats in our neighbourhood we ended up naming after characters in The Three Musketeers. There are a trio of cats who look and sound like my mum's cat, Walker, who we now call "the Walker's" because they're so inseperable. And there are a few stragglers, like a gorgeous orange tabby who's so beautiful, whom I call Ginger.
I'm sure the list will grow exponentially over time, too. There are just too many cats that wander around our neighbourhood and we sure do talk about them a lot in this household!
Names make referring to these amazing animals so much easier, so I totally get why you'd be looking for a name for a fox even if you weren't about to adopt it.
It also feels right to do when you grow attached to an animal. It's honestly irrelavant if you take the animal in. After some time of watching it, learning how he or she behaves, his or her odd quirks – it's nigh impossible (at least for me) not to become attached, and when you do, it's second nature and comes naturally as it feels right to give that animal a name.
Anyways! You get it, I get it, so enough of the jibber jabber and let's talk about particular names.
I will add one more thing – I've added the names to different categories so that the categories make for an easier time browsing for names and can serve as starting points to keep looking for the perfect name for your particular fox in case you don't find what you're looking for here.
Oh and, if you like any of these names and end up using them or saving them for a "future" fox that charms his or her way into your life, do let me know in the comments! Along with other recommendations you have because those could help out someone who stumbles across this article, but didn't necessarily find what they were looking for in my list. Thanks in advance!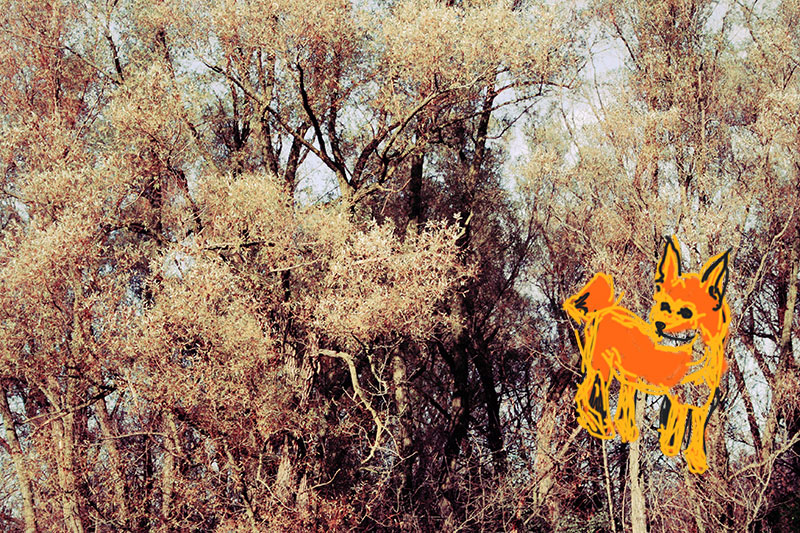 Names for a Fox: Cute, Funny, Creative & Interesting Options
Names for Red Foxes That Are Based on Their Firey Red, Yellow, Orange, Brown, Bronze or Gold Colouration
Ginger
Archie
Red
Ember
Flynn
Amber
Spark
Blaze
Scarlett
Paprika
Maple
Rusty
Apricot
Sunny
Autumn
Flame
Chester
Ash
Copper
Apricot
Adithius
Apollo
Helios
Goldie
Famous Fox Characters' Names
Personality Based Names for Foxes
Brave, Confident, Outgoing, & Fearless Foxes
Baldwin
Gabriel
Kenta
Kuwat
Nero Valentine
Bernard
Basil
Gerard
Sneaky-Smart Foxes
Fox Names That Have a Connection to Nature in Their Meaning
Aurora
Aspen
Bay
Bramble
Brooke
Lark
Ivy
Meadow
Olive
Oak
Names That Start With "F" for Alliteration with "Fox"
Female Fox Names That Start With an "F" to Alliterate With "Fox"
Fawn
Faith
Fabia
Fernanda
Fae
Fatima
Florence
Felicia
Farrah
Frieda
Francisca
Filipa
Felice
Faelyn
Flora
Franki
Male Fox Names That Start With an "F" to Alliterate With "Fox"
Frank
Francis
Felix
Finn
Fernando
Frakie
Floyd
Flynn
Finley
Friday
Flint
Fitz
Fraser
Farid
Fred
Fallon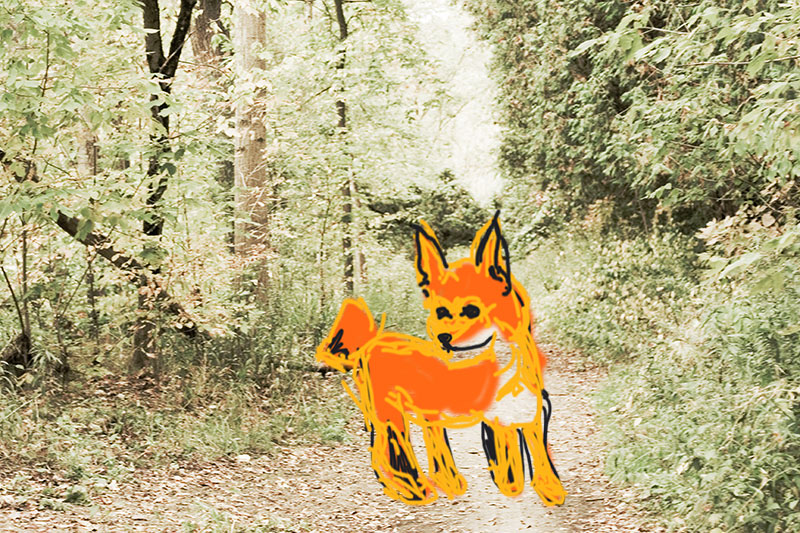 Your Turn: Favourite Fox Names?
What are your favourite fox names, either ones from this list or others you've come up with yourself?
Do you like the idea of using the colour of a fox's fur, or some other attribute, like personality, as a naming convention?
Do you have a fox in your life? What name have you chosen for him or her? Have you got any names you really like and think you may end up using one day for another fox?
Love to hear your thoughts in the comments down below!