Naming dragons in general is pretty fun, but fire dragons in particular, whether they're merely fire-breathing or completely red and fire themed overall, are probably the most fun to come up with names for.
There are a ton of ways you can go about looking for a good name for a fire dragon. Many of these are obvious techniques, but can yield some pretty epic sounding names that are uncommonly used.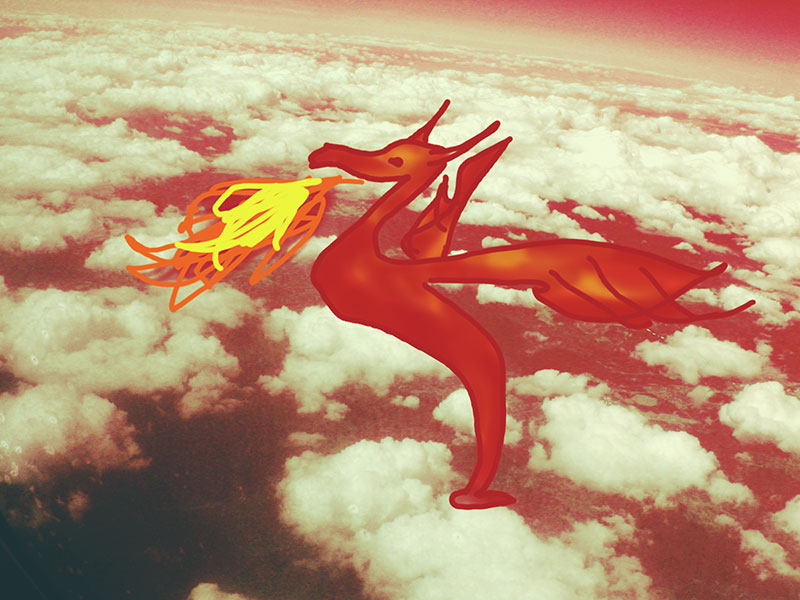 Some of my favourites?
Using ancient mythological gods and goddesses' names – ones that have to do with fire.
Yes, there are the common fire gods and goddesses like "Hephaestus," "Hestia," and "Ra" you could name a fire dragon after, but there are also lesser known fire gods that have epic names, like "Jagaubis" and "Vulcan," or for female goddesses, "Oya" and "Turgmam."
I like these a lot, especially the idea of researching the stories behind these fire gods/goddesses names to see if there are character traits, or even physical traits, you can embed into a fire dragon's persona.
Using names that themselves have "fire" as part of their meaning is also an obvious technique that yields some pretty fascinating names.
"Enya," "Ayden," "Blaise," "Tyson," and "Bridget" are likely fire-meaning names that you've heard of before, but how about "Fiamma", "Alinta," "Hagan," and "Conleth" – these are all super fascinating names I've never seen used before.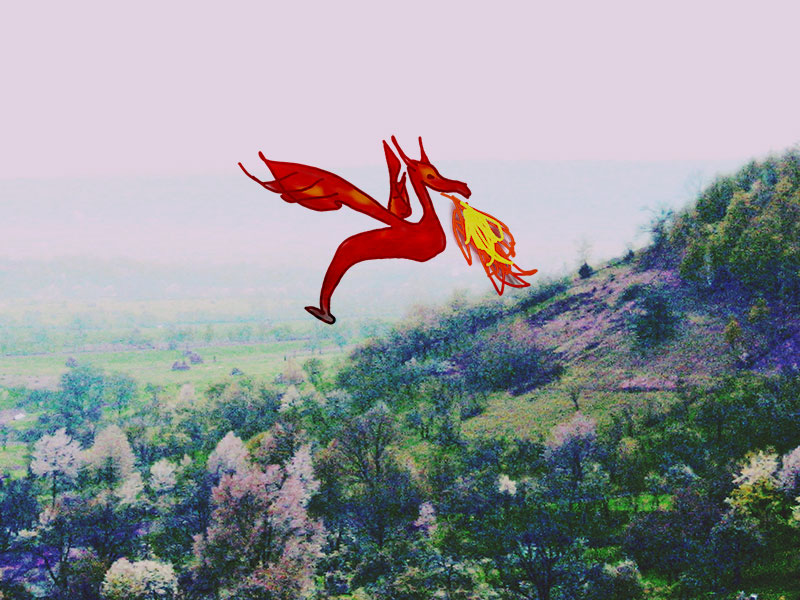 There are also plenty of words you can use that are synonyms with the word "fire" that make for good names. Some of my favourites are "Pyre" and "Scorch," though there are plenty others.
I like the fact that, even if you're looking for names or words with meanings that derive or have some connection to fire, you're bound to find a huge range of names.
There are ones that sound incredibly common – like the names "Kenneth" and "Ignacio" – and there are ones that sound out of the ordinary – like "Haco" and "Anala."
That means that if you're looking for a fire dragon name that's unusual, you're sure to find a good name.
And if you're looking for a fire dragon name that's more common – say because your fire dragon is named after someone's grandfather or grandmother, or because you have a backstory for this dragon where he or she is, let's say, an "ordinary" dragon and you want that to be reflected in the name, you easily have that option while sticking to fire names.
If you stumbled here looking for a name for a fire dragon, please do take a moment to let me know what your favourite names are in the comments below.
Maybe there's one you thought up yourself, one on the list, or one you've heard of elsewhere – either way, your name recommendation could really help someone out, as when you call attention to your favourites, you're highlighting the best in this list.
And – honestly, I have to ask just to appease my curiosity – do let me know what you're naming.
Are you naming a fire breathing dragon that's a character in a fictional piece you're working on? What's your piece going to be like? Is it a screenplay for a movie, a novel, a poem?
Are you naming a fire dragon in a video game? Are you roleplaying with a firedragon? Are you naming a stuffed animal that's a fire breathing dragon? I'd so love to know!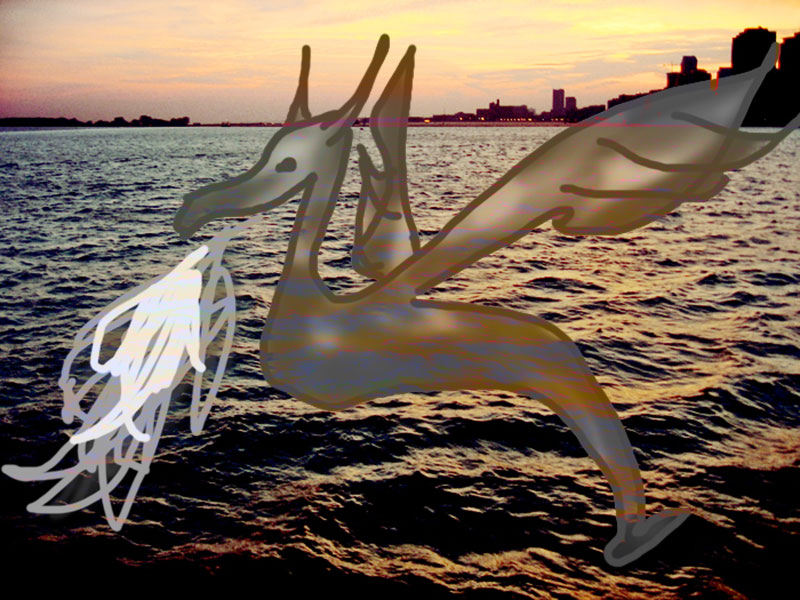 Fire Themed Names for Fire Dragons
Synonyms for "Fire" That Make Good Fire Dragon Names
These are words in the English language that are synonyms for fire or have something to do with fire that I think would make for killer names for fire-breathing dragons or fire-themed dragons in general.
I think my favourites of these are probably "Scorch" and "Pyre" because I love the sound of these names, so I'd like to flag your attention toward these.
I think Scorch is a pretty commonly used dragon name, so if you're looking for something that sounds like it could be the "run of the mill/common name" for a little dragon going to school with other little dragons, I think it sounds like the "Michael" or "Michelle" of their class where a couple other dragons share names with them.
Crazy idea? You tell me 😉 Still I think it'd be a ridiculously cute idea for a fiction – having a super-realistic, human-like experience for little dragons.
Blaze
Bonfire
Campfire
Ember
Flame
Flare
Glow
Hearth
Luminosity
Pyre
Scorch
Sear
Spark
Tinder
Warmth
Male Dragon Names That Mean "Fire" or Have "Fire" as Part of Their Meaning
These are male names that have "fire" as their direct meaning, or have the word "fire" as a part of their name meaning.
I actually was surprised about a lot of these, considering there are so many names in the mix, from incredibly common, like "Kenneth" and "Ignacio/Ignatius" to popular these days but not at all historically common (to my knowledge), like "Ayden" and very cool and suave like "Tyson."
You sure do have a lot of options even if you just want to select one of these names, so it's good that they're such a mix, from common sounding to unique-and-gorgeous sounding (my favourite of those names is probably "Hakan").
Ayden
Alev
Azar
Blaise
Conleth
Egan
Fintan
Haco
Hagan
Hakan
Ignacio
Ignatius
Kenneth
Mccoy
Tyson
Female Dragon Names That Mean "Fire" or Have "Fire" as Part of Their Meaning
Same as before but with female names instead of male names – these are names that either literally mean "fire" or have something to do with fire in their meaning.
I love these names, but my list is more than a little thin so far. If you can think of more, please do let me know in the comments down below, as I think this list especially needs buffing up.
Still, like with the male names that mean fire or have fire as a part of their meaning, these female names that are the same are across the map in terms of how common they are and how unique sounding they are as well.
I think "Bridget" is the most common of these, and it's perfect in my opinion if you want a female fire dragon to have a common name because it even sounds feisty and powerful, spunky and charming – at least to me!
"Enya" and "Bedelia" are probably my two favourite names in this small name. Enya always reminds me of the Irish singer-songwriter of the same name's stunning music, as well as sounding almost elven, again like her music does.
And Bedelia I've literally never seen used in anything before, and yet sounds familiar enough as it sounds similar to both "Belinda" and "Dahlia" – almost like the two came together and had a name baby. Super stunning if you ask me.
Alinta
Anala
Bedelia
Bridget
Enya
Fiamma
Unisex Dragon Names That Mean "Fire" or Have "Fire" as Part of Their Meaning
These are the names I came across that are unisex – commonly used for males and females – and have "fire" as their meaning or have the word fire as a part of their full meaning.
Another way-too-short for my liking list so please take to the comments below if you can think of other unisex fire-meaning names.
Still, as with the male and female lists – these names somehow manage to nail both ends of the spectrum, with a common name – "Reese" – being included, and an incredibly beautiful uncommon name (I think it's uncommon at least), "Kenna" in the mix as well. "Keegan" feels like an in between, being a bit more common than Kenna, but not as common as Reese.
Either way, as I've said, I desperately need more names up on this list, so let me know in the comments if you have any more ideas.
Funny Fire Dragon Names
Ironic Names for Fire Dragons
When it comes to funny fire dragon names, I feel the most hilarious options are all ironic ones.
Naming a fire dragon – who's big, cool, awe inspiring, and ever so powerful – after a very small, or very harmless object, animal, or other benign or gentle thing? What an amazing idea.
I'm sure there are ever so many more of these that you guys can come up with, and I'm sure many of your recommendations will be even better than the ironic fire dragon names I've included in this list, so do let me know your ideas in the comments!
I think this may just be my favourite idea of all of them, and the more name options there are the better!
Mouse
Squeak
Cuddles
Bubbles
Spot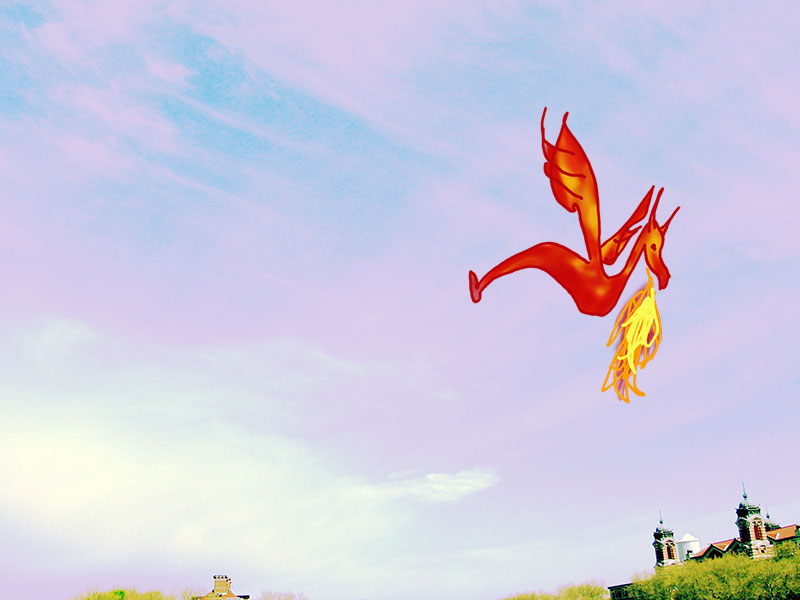 Mythological Gods & Goddesses of Fire Good for Names for Dragons
Male Gods of Fire
There are a substantial number of fire gods out there that you can use to name a fire dragon after.
Obviously, since there's mythology involved, weaving these into a fire dragon character would make for an excellent backstory.
I really only know the stories of a few of these fire gods, mostly the Greek/Roman ones that are more commonly known, so I'm not sure which others I'd highlight.
I like the idea of picking out a name or two you really like, then checking out the backstories of those gods to see if they'd work with your plot or character, or if you really like a specific mythology and want to go with a fire god name that's in that mythology, it's a pretty cool way to go, I'd think.
Love to know if you happen to use a god of fire to name your dragon after, which god you used and how you might weave the mythology into the backstory (if you do!). Super interesting.
Hephaestus
Helios
Apollo
Ra
Agni
Kōjin
En
Grannus
Vulcan
Cacus
Kresnik
Ishum
Jagaubis
Ogun
Huilu
Ebo
Female Goddesses of Fire
There are fewer female goddesses of fire than there are fire gods, but there are still a considerable amount more fire goddesses than I personally expected.
Of course, if you go this route, as I said in the previous section, I'd love to know if you use the mythology as part of the backstory for your fire dragon.
Could the fire dragon be a reincarnation of a deity? Is there some other tie to that goddess your female fire dragon has?
Super interesting to think about, so I'd love to hear your ideas!
Hestia
Vesta
Brigit
Gabija
Sekhmet
Oya
Kamar
Chantico
Pele
Kamuy-huci
Turgmam
Ut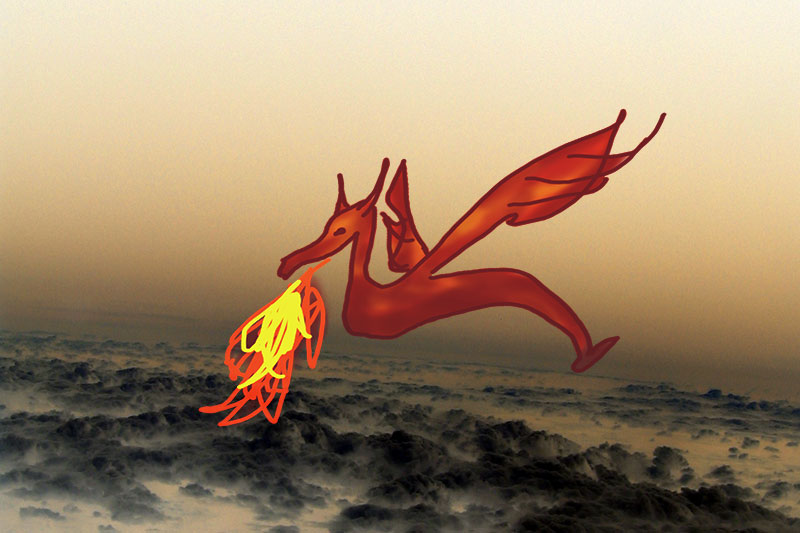 Your Thoughts on Fire Dragon Names?
What are your favourite fire dragon names? Which are ones you'd consider using yourself?
Are there any naming conventions (things like naming a dragon after a mythology god or goddess) you can think of that would be good for naming fire dragons that I haven't thought up yet? What are they?
Do you have any more names to recommend that didn't make it to this list?
Oh and – if you stumbled across this article looking for a name for a fire dragon – what are you naming? A video game toon or a fictional character you're working on? A username for something? A stuffed animal?
Looking forward to hearing your thoughts in the comments below!